IN St. Andrews and Blackfriars Hall in Norwich, England, hangs an array of portraits on four long walls, all similar in costume, pose, and accessories, but dating, as they tell us, over a hundred-year span from the early sixteenth to the seventeenth century. Here they stand or sit, mayors of Norwich or benefactors, priests, bishops, merchants, sheriffs, or magistrates, Norwich's pride painted at municipal expense as examples of virtue and honor for future generations to emulate. With their hands resting on a skull (Figure 5), they speak to human vanity and testify to the human condition; they hold the gloves of the gentleman, the book of the scholar, the bell, book and candle of the man of the church (Figure 6), the staff of the magistrate. Here in the center of the Puritan rebellion, the heart of East Anglia, we find splendid examples of English provincial art, which in pose, style, and accessories remind us of portraits hanging in Boston today.
In the Ashmolean Museum at Oxford, we find a portrait of an unknown woman (Figure 7), a member of the Trandescant Family, whose portraits by De Crivitz were collected early in the seventeenth century by Elias Ashmole to become the basis of Oxford's first museum. She reminds us of Boston's Mrs. Freake and Baby Mary (Figure 8), although Boston's lady is more finely wrought, more delicately conceived and chiseled.
At the National Portrait Gallery in London may be found Robert Walker's portrait of Oliver Cromwell, the Puritan leader and Parliamentary Protector of the British Empire (Figure 9). At the Museum of Fine Arts, Boston, is the portrait by an unknown limner (probably Thomas Smith) of Major Thomas Savage (Figure 10), which in pose and manner is reminiscent of the Walker. The American portrait lacks the assurance of the English one, but the relationship between the two is clear: perhaps they both were modelled after a portrait of Thomas Wentworth, First Earl of Strafford by Van Dyck (Figure 11); or perhaps the prototype for the American painting was the portrait of John Leverett (Figure 12), painted while he was agent at the English court between 1655–1662 by a follower of Lely.310
We may continue to match American portraits against English prototypes. The emphasis on detail in costume in, for instance, Mrs. Freake and Baby Mary, we see in many Elizabethan paintings such as those by George Gower or Marcus Gheeraerts the Younger. Elizabeth Paddy Wensley (Figure 13) is presented in the full frontal pose in bright light that Queen Elizabeth insisted upon out of superstitious dislike of shadows.311 The reliance of Tudor and Jacobean artists on pattern and line may be seen in the checkerboard floor tiles, the narrow bands of lace, the balanced sleeve shapes and inserts—even the symmetry of the neatly-tied hoods—that provide a rhythmic design in the portraits of the Gibbs children and the group portrait of the Mason children (Figure 14); and the English artists' interest in color applied strongly and directly to outline shapes and fill in patterns is expressed clearly in Mrs. Freake's portrait with its bright yellows, reds, and greens.
Symbols in American pictures remind us of symbols in sixteenth and seventeenth century English portraits: the flowers on the table in Mrs. Wensley's portrait may be compared to those in the portrait of Mrs. Baker (1675: Massachusetts Historical Society), painted in London and sent to her grandaughter Mrs. Shrimpton in New England. The two roses that have fallen out of the vase in Mrs. Wensley's picture may indicate two dead children, roses denoting either the transient values of the flesh, or "the word Divine made incarnate." The two tulips remaining in the vase probably refer to the future resurrection of the children while the other flowers testify to the fact that Mrs. Wensley has given birth to five children in all—which, indeed, she did between 1664 and 1675.312
The flower held by little Abigail Mason in The Mason Children appears in many English portraits of women and children from the Tudor and Jacobean periods, such as Edward VI from the studio of William Scots (circa 1546: National Portrait Gallery, London) or Elizabeth of York (Figure 15). The gloves and cane of David Mason are accessories associated with the gentleman in England, and may be found in portraits of cavaliers dating from Elizabeth's time or earlier, as in the portrait of Sir Walter Raleigh and Son (1602: National Portrait Gallery, London). Joanna Mason's fan, which traditionally denoted a highborn lady, is held by Queen Elizabeth in the famous "Ditchley" portrait by Marcus Gheeraerts the Younger (Figure 13). Henry Gibbs's bird (Figure 14) frequently was painted into portraits of young children, the bird being a soul symbol that occasionally accompanied other natural symbols, such as the finch with the eglantine in the sixteenth-century English portrait of Elizabeth Brydges by Hieronymus Custodis, painted when she was about sixteen years old (1589: Duke of Bedford Collection; illus., Strong, Icon, p. 197). The eglantine symbolizes chastity; together with the bird, it probably relates to the purity of her soul.313
The equating of the soul with the image of the bird was a common seventeenth-century metaphor that had its origin in biblical psalms, as in Psalm 142:7, where an angel released a soul from a wicker cage. In medieval English church wall paintings, the dove represented the Holy Ghost, and even though iconoclasts destroyed these images, the metaphor remained.314 Cotton Mather, when writing about death, compared the soul to a bird "which has been habiting its full time, When Time for it [death] arrives, the Shell breaks and the Bird then does Fly Away."315 Carvings of wings on New England gravestones depict Mather's metaphor, which with slight variation appeared frequently in sermons delivered on both sides of the Atlantic: ministers pictured the soul nesting in the tree of life, just as medieval artists pictured the Holy Ghost as a dove nestling in God's lap.316
Other accessories in New England portraits appear in their English prototypes. The open book with thumb inserted as if to suggest a pause in a continuous activity was a common way for English portraitists to signal that their sitters were "ladies" or "gentlemen," as well as to indicate the occupations of clergyman, writer, or magistrate. Swords and canes symbolized power and status as well as occupation, while rings, shields, and other heraldic devices established family and class positions.
The stylistic relationship between English sixteenth- and early seventeenth-century portraits and those painted in New England in the seventeenth century seems very clear, and it has been noted by such scholars as Louisa Dresser and Samuel Green.317 Similarities in style and symbolism underscore the English origins of American culture, and remind us that whatever religious disagreements existed between the Puritans and the English church, American Puritans remained transplanted Englishmen in their tastes and cultural interests.318 In coming to America, they did not erase from their memories things seen and experienced at home—the visual environment that had entered into their consciousness as they went about their daily routines of work and worship. In small churches and large cathedrals, in manor houses, town halls, guildhalls, universities, and professional institutions, they had observed and visually absorbed the art of sixteenth- and seventeenth-century England. Public celebrations, pageants, and parades had impressed on their memories colors and images that further contributed to their awareness and understanding of the meaning and function of the visual arts. When they came to America, the settlers brought with them this awareness, and, when circumstances permitted, they attempted to duplicate their earlier experiences with the arts in their new homes. And because this art reflected the values and purposes of their new community as well as those of their former society, the colonists encountered no prohibitions or restrictions in its patronage.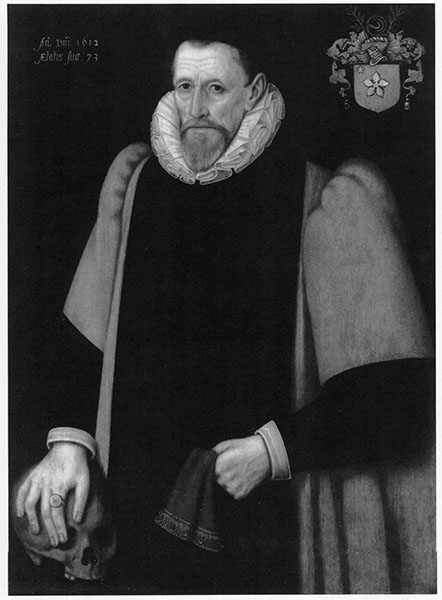 Fig. 5. Thomas Anguish, Mayor of Norwich. Unknown artist, 17th century English School, 1612. Oil on panel, 36¾ × 26 ins. Norfolk Museums Service (Norwich Castle Museum).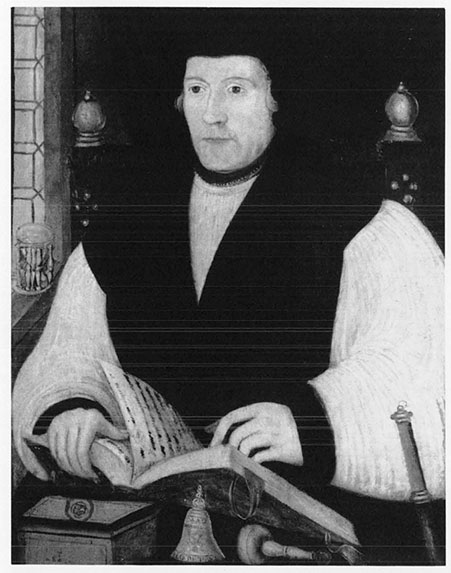 Fig. 6. Archbishop Matthew Parker. Unknown artist, 16th century English School, 1573. Oil on panel, 24 × 19½ ins. Norfolk Museums Service (Norwich Castle Museum).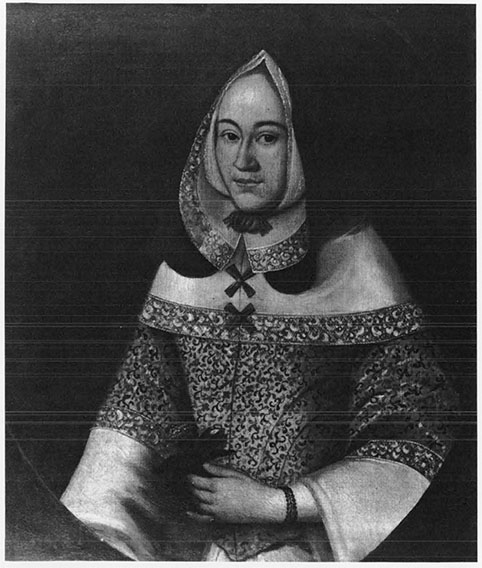 Fig. 7. Jane, first wife of John Tradescant the Younger. Unknown artist, 17th century English School, ca. 1640. Oil on canvas, 24 × 28 ins. Ashmolean Museum, Oxford.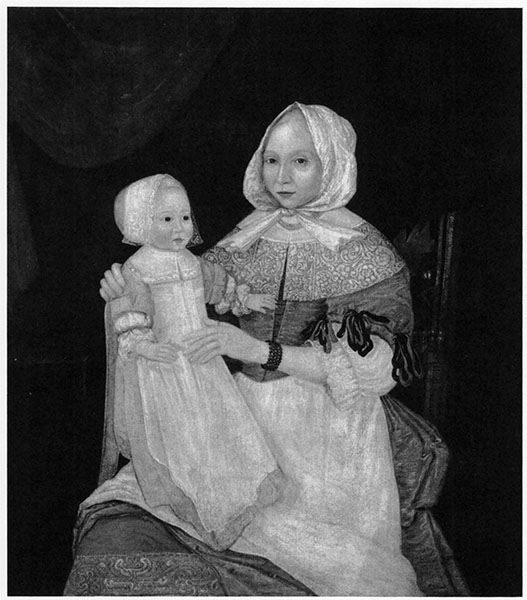 Fig. 8. Mrs. Freake and Baby Mary. Unknown artist, Boston, ca. 1671–1674. Oil on canvas, 42½ × 36¾ ins. Worcester Art Museum, Worcester, Massachusetts. Gift of Mr. and Mrs. Albert W. Rice.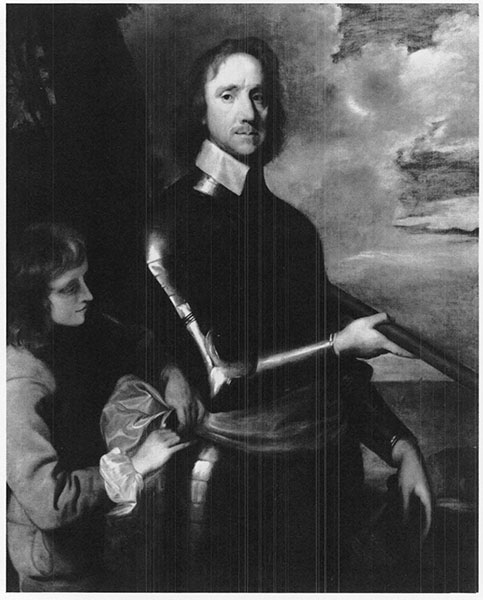 Fig. 9. Oliver Cromwell. Robert Walker, c. 1659. Oil on canvas, 49½ × 40 ins. National Portrait Gallery, London.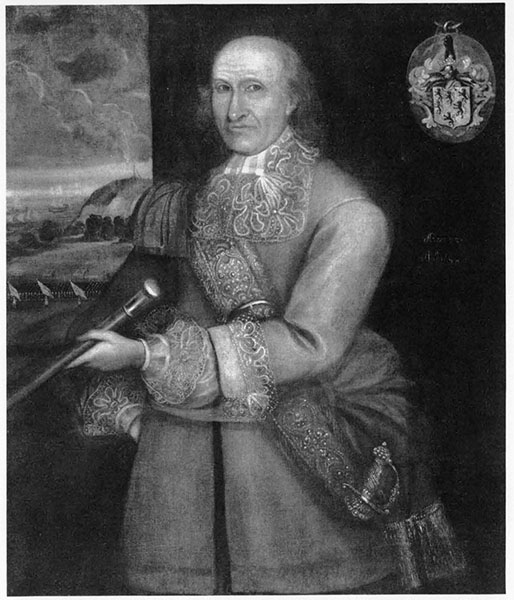 Fig. 10. Major Thomas Savage. Attributed to Thomas Smith, 1679. Oil on canvas, 42 × 37⅛ ins. Museum of Fine Arts, Boston. Bequest of Henry Lee Shattuck in memory of the late M. Gray.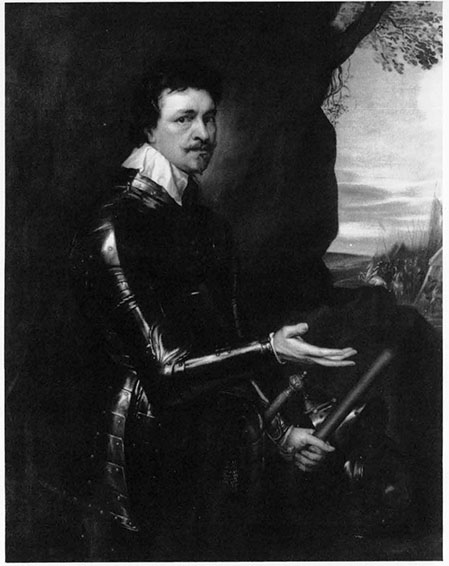 Fig. 11. Thomas Wentworth, 1st Earl of Strafford. Unknown artist; after Sir Anthony van Dyck, 1636. Oil on canvas, 50½ × 40 ins. National Portrait Gallery, London.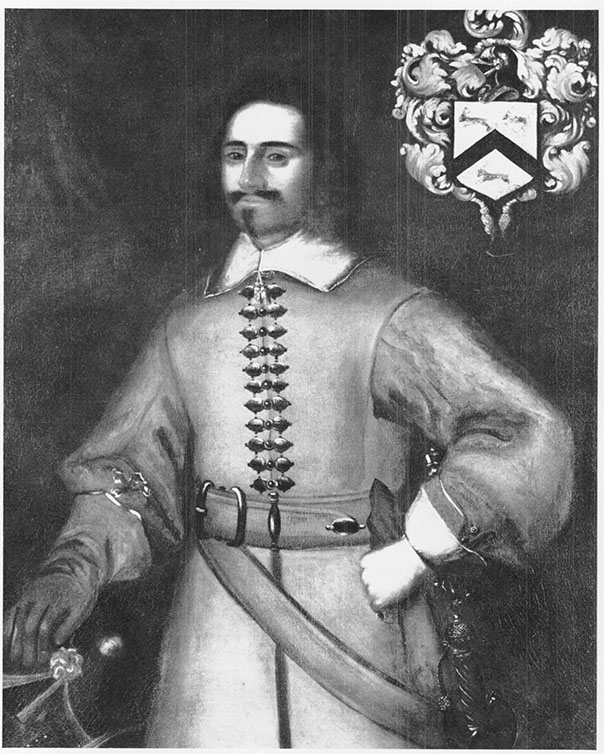 Fig. 12. John Leverett. Unknown artist (possibly Peter Lely), c. 1655. Oil on canvas, 43½ × 35 ins. Essex Institute, Salem, Massachusetts.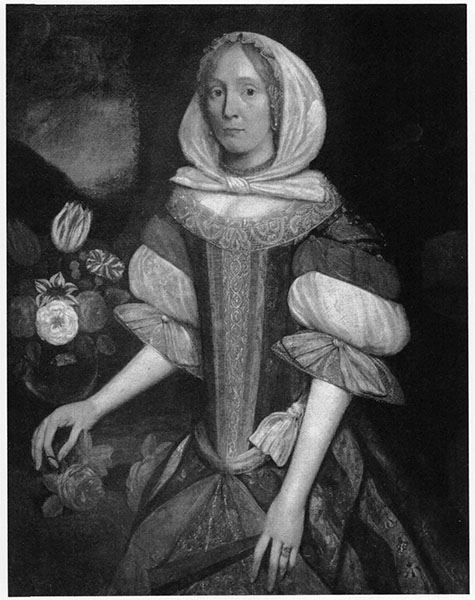 Fig. 13. Elizabeth Paddy Wensley. Unknown artist, Boston, 1670–1680. Oil on canvas, 41⅝ × 33⅛ ins. The Pilgrim Society, Plymouth, Massachusetts.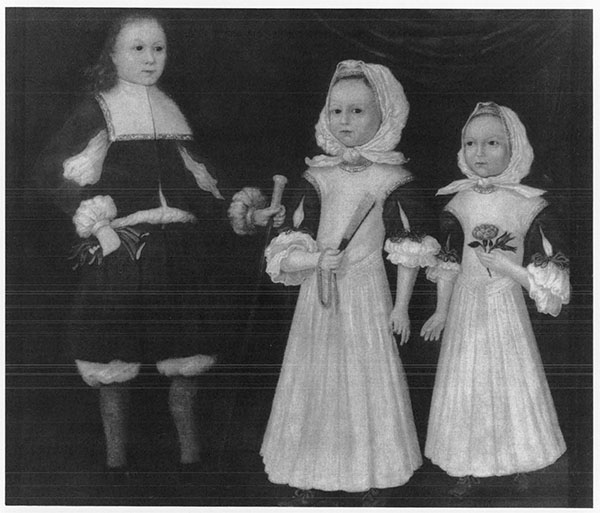 Fig. 14. The Mason Children, David, Joanna and Abigail. Unknown artist, Boston, 1670. Oil on canvas, 39½ × 4211/16 ins. The Fine Arts Museums of San Francisco. Gift of Mr. and Mrs. John D. Rockefeller 3rd.
The art that the Puritans knew in England and patronized in New England was the art of portraiture. Frowning upon luxurious indulgences that diverted men from the spiritual purposes and goals of life, American Puritans, like their English counterparts, were generally not receptive to the fine arts of painting and sculpture. They opposed religious art—particularly attempts to give divinity (God, Christ, or angels) a corporeal representation—considering such art as idolatrous and a transgression of the second commandment. As heirs to an iconoclastic tradition that stretched back to medieval times, to such reform movements as fourteenth-century Lollardy and fifteenth-century humanism, in their own time—from the mid-sixteenth century to the Civil War—they had been witnesses to and had participated in an iconoclastic campaign that resulted in almost total destruction of all religious images and paintings.319
In 1586, for example, the English religious reformer Sir Edward Hoby urged princes (and those who would emulate princes) to avoid "statues, images, and wanton pictures" because they were "the teachers of vanitie, of lyes, deceite, and abominations."320 A half century later, Dr. William Ames, the Puritan theologian whose textbook, The Marrow of Theology, provided Harvard students for many generations with lessons in proper religious behavior, warned that "representative images at or before which God is worshiped" were not to be introduced into Christian service.321 Thus, when at the end of the seventeenth century, the New England minister Samuel Willard rhetorically questioned: "How is it possible to rightly shadow a Spirit? who ever was able rightly to decypher the form or shape of a being which is invisible!" and reminded his congregation that it was "madness and wickedness to offer any image or Representation of God," he was speaking within a long and well-defined tradition.322
None of these men was averse to having his portrait painted. Hoby had his portrait painted twice; one of these was transformed into a morality lesson with the inclusion of an allegory of peace in the cutout (Figure 18). Dr. Ames's likeness appeared as the frontispiece to most of the early seventeenth-century editions of his book. In 1633, he sat to the Dutch artist Willem van der Vliet for a portrait that eventually was presented to Harvard College (Figure 19); and a half century later, Harvard commissioned Thomas Smith to make a copy of Ames's "effigies."323 And however "lofty" the Reverend Willard could become in his tirade against images, he obviously did not resist having his portrait taken (Harvard University Portrait Collection), from which an engraving was made for the frontispiece to his Compleat Body of Divinity (1726), "the first folio volume of theology published in this country."324 Perhaps even more striking in this regard are the many portraits existing of Oliver Cromwell, the instigator of the most destructive iconoclasm ever practiced in England and spokesman for English Puritanism (Figure 9).325
The portrait survived the anti-art fever in England for various reasons. One of these was certainly its relative cheapness and small scale. Even while he was spending money lavishly on all kinds of artistic projects, Henry VIII had found it necessary to encourage the pillaging of monasteries and church property for economic reasons: the court was near bankruptcy and the church's wealth was essential for its maintenance. The economic chaos of the country that followed his death continued to limit the funds available for artistic commissions on a large scale. Any aesthetic interest that may have existed in landscape, history, or allegory had, of necessity, to be funneled into the crafts, which continued to be practiced because they required less expenditure and could be justified as being useful.326
The portrait also escaped prohibition because it was regarded as a craft. Up to the eighteenth century in England, portraitists were perceived as craftsmen. Called variously painter, painter-drawer, painter-stainer, limner, or scrivener (who was more frequently a clerk), such artists enjoyed the same privileges as other craftsmen in the towns in which they resided. They were not highly paid workers, but neither were they the lowest paid. Rather, they occupied a status somewhere in the middle of the economic and social scale of their towns. Ancient Salisbury in Wiltshire, for example, had been home to a craft guild of "Lymbners" since 1440; when Henry VI found it necessary to call on all the twenty-three guilds in town for money to "complete the great ditch" for the defense of the city, the "Lymbners" contributed a sum below that given by the highest ranking group and the most prosperous, the merchants and the brewers, and below, as well, the goldsmiths and the embroiderers, but above what was contributed by the saddlers, carpenters, masons, and others employed in the building trades. Prices paid for portraits also suggest that they were valued as a good, but not exceptional, commodity: the highest price seems to have reached £10; the average was £5; and occasionally a bust portrait went for less than a pound.327
The situation seems to have been the same elsewhere. In Reading, Berkshire, where a guild of painters-stainers existed in the early seventeenth century, and in Norwich, Norfolk, one of the more important artistic centers outside of London (and the heart of the Puritan rebellion), the painter-stainers and limners enjoyed a middling prosperity, not much different from that experienced by similar craftsmen. They were frequently called upon to paint church pews and do decorative work on public buildings. When they did take portraits, they did not sign their paintings, nor were their names associated with specific pictures. But in the small towns in which they lived and carried on their craft, they were surely known and their work understood.328
The limner's trade was a familiar one, then, to Englishmen coming to the New World; as New Englanders, they continued to treat the limners as craftsmen, seldom referring to individual artists by name (except for that one time when Harvard College commissioned Thomas Smith), and, although there were no guilds in America, they probably did not pay the limner more for his work than they had in England.329 The craft nature of the portrait—the sense that it was an article of use—removed from it the onus of extravagance or ornamentation associated with historical or religious painting, and made it more acceptable as an art form to a middle-class community eager to assert its prosperity but limited by religious scruples.
That the usefulness of the portrait was what made it most acceptable to both English and American Puritans seems clear when we realize that an important corollary of Puritan belief was the necessity to find purpose in their pastimes. Nothing was good for its own sake; all experience, as Perry Miller has pointed out, "was given of God" and therefore had "some reason behind it," some use it served.330 In sixteenth- and seventeenth-century England, the portrait was useful because it met political, familial, and social needs. It served similar purposes in seventeenth-century New England.
During the reign of Queen Elizabeth, English nationalism encouraged the portrait, for it became the vehicle through which the crown and nation could be glorified. The court required art to impress visiting emissaries and establish its national prestige, and portraiture, which did not require such large expenditures as tapestries or mural works, answered this purpose. Presented visually as the "most Royal queene or empresse," through the portrait Elizabeth was transformed into an icon, symbol of the splendor and strength of the British nation. Portraits of the country's eminent citizens also enhanced British nationalism; dressed in rich materials, shining armor, and elaborate robes of office, and identified by the heraldic device designed to establish status and family position, they appeared as superior beings, the pride of a bold and prosperous nation.331
The Elizabethan portrait also expressed the Englishman's concern with history, and the prevailing assumption that a knowledge of history and heroic feats contributed to public morality. "Portraitures, Pictures, and other Monuments were devised to ornifie Temples, Cities, and Princes pallaces," wrote the portraitist William Segar; "they were made to retaine in memory, the excellent Actions of such men, as had lived honourably, and died vertuously."332 In 1595, Sir Philip Sidney, whose Defense of Poesie expressed authoritatively "the literary commonplaces" of sixteenth-century humanist thought, defined a similar function for the portrait: "For as the Image of each Action stirreth and instructeth the minde, so the loftie image of such woorthies must enflameth the minde with desire to bee worthie." Portraits, in Sidney's view, were capable of moving "man toward virtue" and, like "the heroical best poetry," taught "what is good and true and which most induces man to act accordingly."333 "The beautiful Sidney," as the New England poetess Ann Bradstreet characterized him, had many admirers in the New World, and his defense of art and poetry as serving didactic purposes by reminding people of great historical deeds must have fallen on receptive ears.334
From the beginning, history and biography had been important intellectual concerns for the Englishmen who settled Massachusetts Bay. Almost immediately upon landing in America, Governors Bradford and Winthrop had begun to chronicle the history of their respective colonies, so that future generations would be aware of the reasons behind the migrations and the hardships that the first migrants had suffered in order to establish these new commonwealths. After 1660, the desire to record the past and the achievements of the founders seems to have increased in intensity. Ministers began to urge their congregations to give attention to the study of New England's history, so that, as Urian Oakes preached in 1673, the memory of God's "almost unexampled and unparall[el]ed mercy" would be transmitted to Posterity "that the memory of them may not dy and be extinct with the present Generation."335 Cotton Mather justified his biographies of New England saints by explaining that his Magnalia Christi Americana (1702) would portray "the exemplary LIVES of many Magistrates, and of more Ministers who so Lived, as to leave unto Posterity Examples of everlasting Remembrance." Their biographies would provide "the whole World," he believed, "with vertuous Objects of Emulation." Mather specifically associated Governor John Winthrop's portrait that was hanging, as he said, "with honour in the State-House of his country," with the late governor's "wisdom, courage, and holy Zeal," which rendered him a worthy example for his successors.336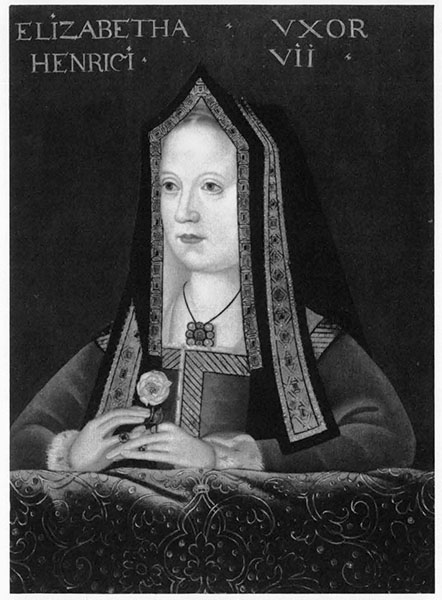 Fig. 15. Elizabeth of York. Unknown artist, late 16th century English School. Oil on panel, 22¼ × 16⅜ ins. National Portrait Gallery, London.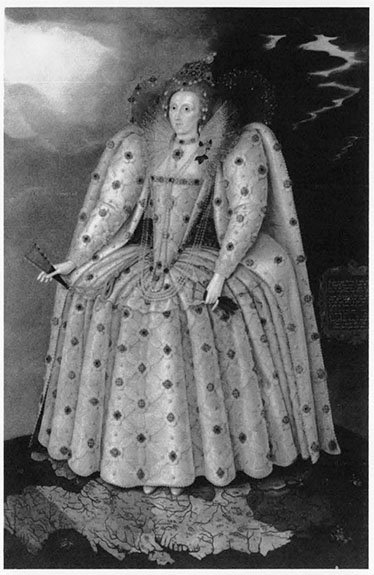 Fig. 16. Elizabeth I. Marcus Gheeraerts the Younger, c. 1592. Oil on canvas, 95 × 60 ins. National Portrait Gallery, London.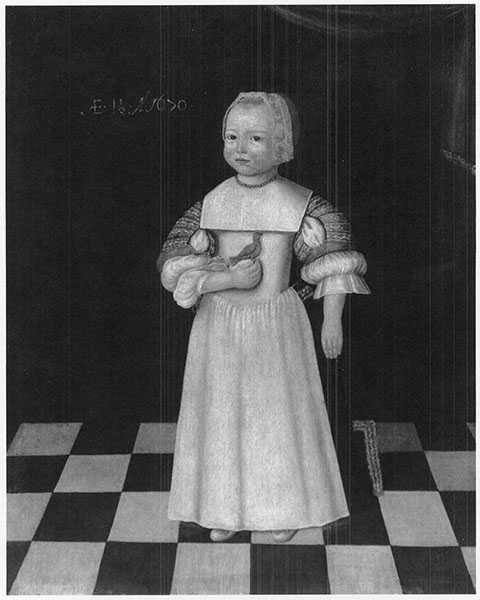 Fig. 17. Henry Gibbs. Unknown artist, Boston, 1670. Oil on canvas, 40¼ × 32¾ ins. Private Collection. Photograph courtesy, Museum of Fine Arts, Boston.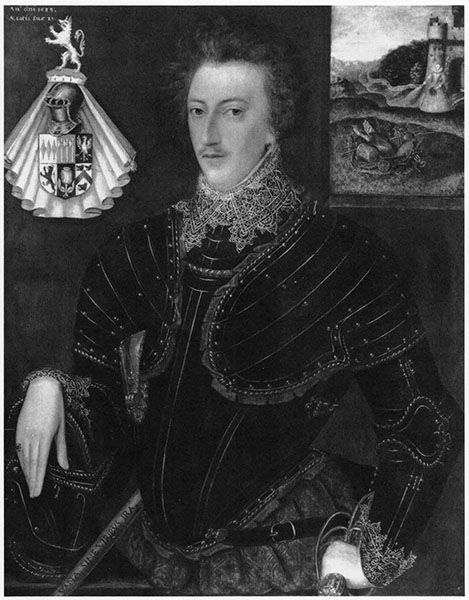 Fig. 18. Sir Edward Hoby. Unknown artist, 1583. Oil on panel, 37½ × 29¾ ins. National Portrait Gallery, London.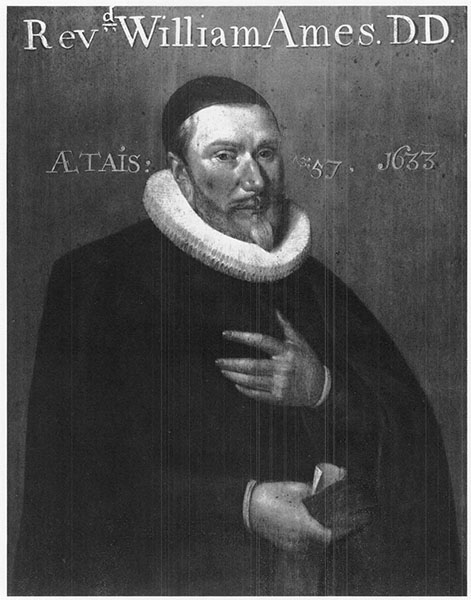 Fig. 19. William Ames, 1576–1633. Attributed to Willem van der Vliet, 1633. Oil on white oak panel, 33¾ × 25¾ ins. Harvard University Portrait Collection. Gift of Ephraim Hyde.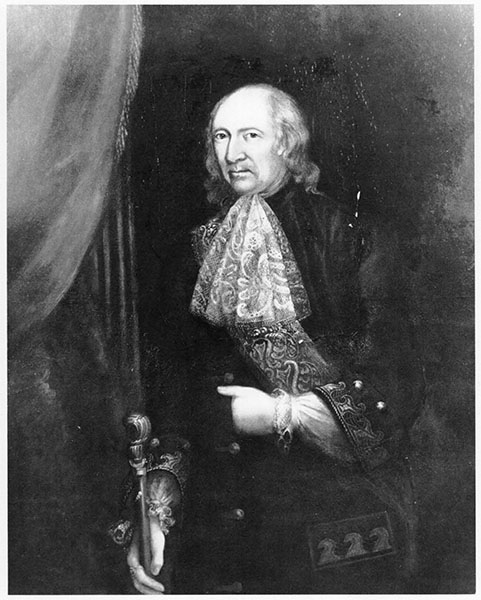 Fig. 20. Captain George Corwin. Attributed to Thomas Smith, Boston, 1675. All but head repainted by Hannah Crownshield about 1819; retouched by Howarth, Boston, 1864. Oil on canvas, 49 × 39 ins. Essex Institute, Salem, Massachusetts.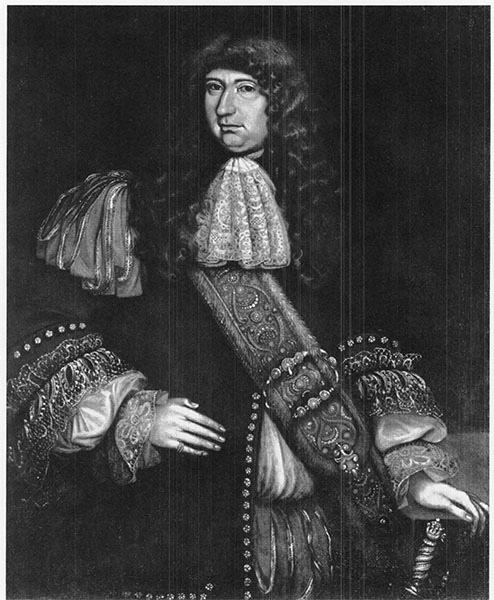 Fig. 21. Unknown Gentleman. Thought to be Sir George Downing. (Also called Elisha Hutchinson). Attributed to Thomas Smith, 1675–1690. Oil on canvas, 43½ × 35⅞ ms. Harvard University Portrait Collection. Gift of Robert Winthrop.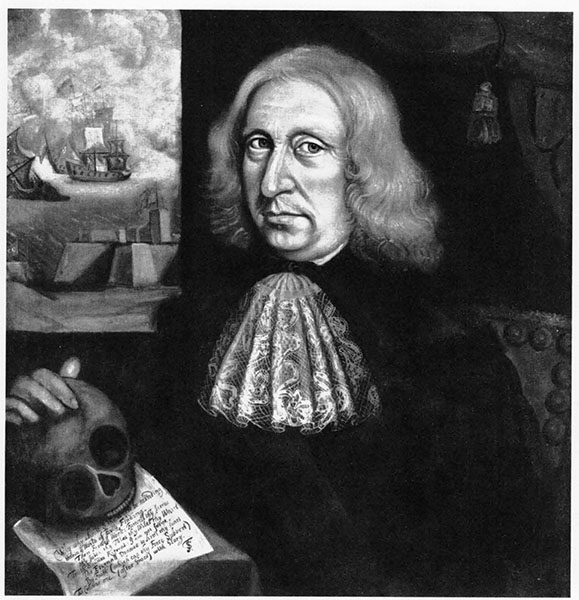 Fig. 22. Self-Portrait. Captain Thomas Smith, 1670–1691. Oil on canvas, 24½ × 23¾ ins. Worcester Art Museum, Worcester, Massachusetts.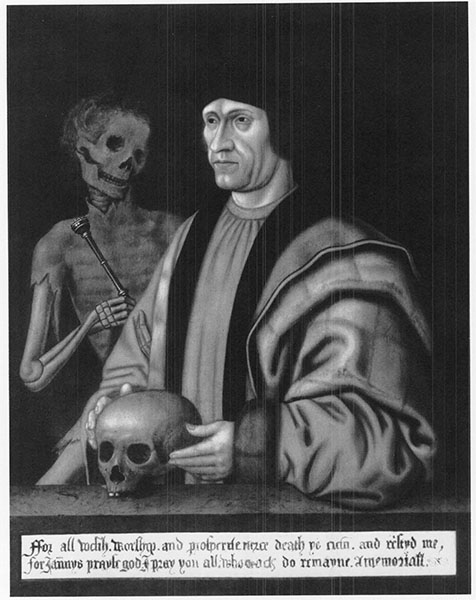 Fig. 23. Robert Jannys, Mayor of Norwich, 1517 and 1524. Unknown artist, 16th century English School. Oil on panel, 30½ × 24 ins. Norfolk Museums Service (Norwich Castle Museum).
It is interesting that just about this time—after 1660—three portraits were commissioned in Boston and Dorchester as memorials of great Puritans and their achievements. All three are associated with Augustine Clement (circa 1600–1674), a painter from Reading, England, who came to Boston in June 1635 and lived in Dorchester and Boston for the remainder of his life. Clement had served as an apprentice painter in Reading and Eton, where he would have had the opportunity to observe some fine portraiture, since both towns were important artistic centers outside of London. We do not know what Clement did in the New World, except that he kept a shop in Boston around 1665, the year traditionally assigned to the portrait of John Endicott (State House, Boston; copy at the American Antiquarian Society).337
Called by the nineteenth-century historian Edwin L. Bynner "the most stern and uncompromising Puritan of them all," John Endicott had arrived in Salem from Dorchester, England, in 1628, as leader of the first emigrants to the colony of Massachusetts Bay. Almost immediately, he visited disorderly Mount Wollaston, renamed Merry Mount by its leader, Thomas Morton, and cut down its offensive maypole. Named governor of the colony in 1629, he maintained control over the little settlement at Salem until Governor Winthrop's arrival in 1630 and never actually relinquished his vigorous leadership until his death in 1665. It was Endicott who "packed all the Episcopalians home to England; who cut the cross out of the flag in his insensate rage against the old faith … who knew no fear of prince or potentate … and who was deservedly one of [the colony's] most esteemed and respected leaders." In his portrait, the "uncompromising Puritan" looks sternly frontward, holding prominently the glove of the gentleman, its ornate cuff and the ring on his little finger the only ornaments in an otherwise severe scholarly portrait.338
The second portrait attributed to Clement of an important public figure of Massachusetts Bay is that of Dr. John Clark (Boston Medical Library in the Francis A. Countway Library of Medicine), which, according to tradition, was painted in Boston just before Clark's death in 1664 and in his sixty-sixth year. Dr. Clark came to New England in 1637 and served as an eminent surgeon and magistrate in Ipswich and Newbury before coming to Boston around 1650. The first physician in America to perform the operation of trepanning the skull, he holds in his hand the surgical implement for cutting round pieces out of broken skulls in order to recover the fragments which have been driven in. On the table is a bone saw, another instrument denoting his profession. Like the Endicott portrait, this likeness is associated with Clement because the artist owned a lot adjacent to Clark's house in Boston—circumstantial evidence to be sure, but suggestive, especially since both the Endicott and the Clark portraits are obviously the work of a professionally-trained artist. Despite the ravaged condition of both portraits, and especially that of Endicott, there is little doubt that these works demonstrate the fine artistry of a trained studio-painter capable, as Jonathan Fairbanks has pointed out, "of rendering complex visual illusions."339
The third portrait, which has been assigned by tradition to the years 1660–1669, is that of Richard Mather (American Antiquarian Society), pastor of Dorchester Church, one of the most beloved ministers in Massachusetts, and progenitor of New England's most famous ministerial family. Clement had signed the Dorchester Church covenant soon after his removal to Dorchester, which must have taken place by 7 October 1668, when he was elected to town office. When Mather died in 1669, Clement and one John Smith were asked by the church to erect a memorial gravestone to their revered leader. The familiar woodcut print of Mather made by John Foster may have been taken at the same time from an earlier Clement portrait as a way of distributing the minister's image to his parishioners.340
The Endicott, Clark, and Mather portraits were painted just before the death of the sitters. Coming toward the end of their careers, the portraits seem designed to remind the community of the contributions these men had made to New England's history. In style as well as purpose, the portraits remind us of the pictures hanging in Norwich, or of Robert Peake the Elder's portrait of Sir Edward Grimston (1590: The Earl of Verulam Collection; illus., Strong, Icon, 232), or of Tudor portraits of clergymen and savants by Holbein and his followers. In their stark black and white quality, they also suggest to us engravings which served as frontispieces to books, such as those of Francis Quarles or Robert Vaughan, or of the Puritan martyr Hugh Peter, a copy of whose image by James Franklin in relief cut was circulated broadly throughout New England in the early eighteenth century. They follow a convention established for portraits of civilian heroes—sober bust or half-length canvasses of a size appropriate for book publication; they are not designed as ornament but rather limned to recall the mind, character, occupation, and achievement of public men. Emphasis is placed, therefore, on the heads which dominate the canvas, and on iconographical elements—an open book, skull, surgical instruments, glove—which are not separate decorative items but are so integrated into the entire design that they become part of a unified conception.
A second group of paintings illustrating another important function of the portrait in both old and New England consists of portraits of children and their parents, painted between 1670 and 1674, perhaps by the same hand. Roy Strong has pointed out how for the Elizabethans "the portrait cult [was] another aspect of the genealogical mania which beset them. … Pride of family with an eye to posterity inspired the commissioning of portraits."341 Family was also important for the Puritans, as we know from studies made of Puritan society, theology, and church structure. Believing that the family was the first social organization created for mankind by God after the Fall, the Puritans made the family the foundation of both church and state. To ensure the continuity of families in church governance, the Half-Way Covenant of 1662 made the family rather than the individual the basis of church membership. Although the church was the place for public worship, the family in its home, as Samuel Sewall's diary so graphically reveals, was the place for private devotions and religious education. Studies of English Puritanism have demonstrated how household religion culminated, actually, in Independency: "family prayers and catechising," according to Christopher Hill, "offered an alternative to public worship, especially when the worship itself left so much to be desired as that of the Laudian Church."342 In New England, as Edmund S. Morgan has demonstrated, the stress on family religion resulted in such a complete retreat to the household that the original missionary purpose of the group suffered. Such phrases as "a Church in his house" or "Ministers in their families," indicate the extent to which the emphasis on family-based religion could be carried.343
Students of the Puritan family in England have concluded that the concern for family characterized especially the middle and upper classes: "the poor could not hold a conception of a unified family because of the great social and economic disabilities to which they were subject," nor could they afford the luxury of indulging their children as was the practice in middle class families. Puritanism found favor, therefore, as Joan Thirsk has argued, in middle class families located in urban areas or in those parts of the English countryside where "the typical economic unit was the farmhouse rather than the village." It was from such urban and "weakly manoralised" areas that New England Puritans—essentially a middle class group—emigrated.344
Puritans not only observed as a religious duty the biblical injunction to honor one's parents, but extended it to include affection towards all family members. The desire for family portraits emanated from this sentiment.345 When, for instance, Elizabeth Roberts of London married Colonel Samuel Shrimpton of Boston and left home to come to live in the New England town, her father, the London merchant Nicholas Roberts, was urgent in his efforts to arrange an exchange of portraits.346 The Reverend Nathaniel Mather of Dublin and London (1630–1697) had difficulty finding a limner in Dublin to satisfy his American relatives' desire for his likeness. He finally located one and, in 1683, two years after receiving a portrait from Increase Mather in Boston (perhaps one similar to the line engraving of Increase by Thomas Emmes done in 1702), he was able to fulfill his promise.347
The imminence of death made family portraits all the more desirable, especially portraits of women and children. Among the group of family portraits that Roberts sent to Elizabeth Shrimpton in Boston was one of her dying sister Katherine, who died soon after her portrait was taken. "Wee little thought," he wrote to Elizabeth, "ye curtaine would be so soon drawn over yet being intended for you hath sent it yt you may see by ye shadow what a sweet likely babe it to live. …"348 The portrait of Elizabeth Eggington (1664: Wadsworth Athenaeum, Hartford, Connecticut), Cotton Mather's niece, was presumably taken after her death to retain her likeness for her absent seafaring father.349 These, and probably other family portraits, testify to the concern of families to retain likenesses of departed members as well as to the realistic recognition—taught at an early age to New England children in such texts as The New England Primer (1727)—that
Youth forward slips
Death soonest nips.
Henry, Margaret, and Robert Gibbs were the children of the Boston merchant Robert Gibbs. Henry (1668–1723) (Figure 17) became a minister; Robert (1665–1702) (1670: Museum of Fine Arts, Boston) followed his father's mercantile occupation; and Margaret (1663–?) (1670: Private Collection) died young, perhaps soon after her portrait was taken at age seven.350 The portrait of the Mason children (Figure 14) was taken in 1670, the same year as the Gibbses'; not more than four years later, two portraits of members of the Freake family (Figure 4) were painted, similar in style to the Gibbs and Mason portraits.351
All these canvasses are in the tradition of English sixteenth-century painting, which has been called Tudor-Jacobean, Elizabethan, or medieval, but which, in any case, is marked by the flat and linear style that characterized English painting up to the 1630's and, as Roy Strong has pointed out, continued to exert "its vitality" in the provinces "down to the outbreak of the Civil War and beyond."352
There seems to be no question that the painter of the Gibbses, Mason, and Freake portraits was a studio-trained artist, one who had probably received his education in the English provinces, where the old-fashioned style still prevailed, and not in London, where the new artistic developments brought to England by Van Dyck were encouraged. Or else, having come to New England in the early 1630's, he had remained unaware of the new and fashionable style. As a "neo-medievalist," he gave careful attention to the rendering of materials, especially the design of clothing, perhaps in an effort to indicate the status and position of his sitter; but he was not concerned with three-dimensional reality. His linearly-drawn outline of facial features, however, with just a hint of shading, must have provided sufficient resemblance to satisfy his Puritan patrons.
Given the Puritan's education in neo-Platonic philosophy—a way of seeing and experiencing that consistently linked the idea of something to the thing itself, and that regarded material reality as emblematic or symbolic—an emphasis on the objective facts of three-dimensional reality, on body and flesh, would probably have not been welcome. To the Puritan, knowledge of what existed was innate; all that an individual conditioned to think in Platonic or Ramean terms required was a simplified or diagrammatic representation of appearance. The rest the mind provided. Just as Puritanism internalized the Christian ritual as embodied in the life of Christ rather than externalized it as did Catholicism, so did seventeenth-century Puritan art call upon the individual's innate knowledge of forms, finding no need for objective, or external, reproduction.353 In the portrait of John Davenport (1670: Yale University Art Gallery), for instance, the features seem merely sketched; the position of the hand and the costume tell us all we have to know about the Puritan minister.
This kind of art recalls the artistic forms of thirteenth- and fourteenth-century Siena, which tell their story simply, clearly, and as illustration, revealing little concern for what Bernard Berenson has called "tactile values," but showing a remarkable feeling for line and color.354 The religious imagination of medieval Siena, like the religious imagination of seventeenth-century Puritans, supplied what was visually absent.
English pride in family combined with the English sense of history to produce a third group of portraits in seventeenth-century New England—three-quarter-length standing figures finely dressed as was suitable to their rank and social position and bearing the symbols of their prosperity and virtue. Most of these portraits also carry the family coat of arms, a convention early introduced into the English portrait to underline aristocratic status. The inclusion of such heraldic devices suggests a purpose that the portrait was intended to serve; as one English sixteenth-century gentleman explained, he commissioned his portrait because he wanted his son and his son's descendants to know "the stock he and they are derived from."355
Portraits in this group include the painting of Major Thomas Savage (1606–1682), Captain of the Ancient and Honorable Artillery Company, deputy to the General Court, a successful merchant and an early settler, having come to Boston in 1635 (Figure 10); Captain George Corwin (1610–1684), prosperous shipowner, businessman, captain in the militia, and deputy to the General Court (Figure 20); and an unknown gentleman (Figure 21), at one time identified as Sir George Downing but now called by the Boston Museum of Fine Arts "An Unknown Gentleman" (probably Elisha Hutchinson)356—all three seemingly by the same hand and attributed to Major Thomas Smith (died circa 1691) who, it is surmised, was painting in the Boston vicinity in the 1670's and 1680's.
Art was not Thomas Smith's major activity in the New World; the estate indicated in his inventory357 was too large to have been amassed simply from portraiture. As ship's captain, he must have learned something about art in either England or Holland, and have practiced it as an avocation, probably using mezzotint engravings to remind him of postures and other formal considerations. Despite his effort to establish his figures within three-dimensional space, his portraits remain essentially two-dimensional; and although he obviously knew something about shadowing to achieve roundness and volume, he was not able to create these convincingly. His portraits are drawn flat against the drapery, as in an engraving, and the folds of the cravats are more decorative than actual, except perhaps in "An Unknown Gentleman," where he was able to create a sense of fullness. The structure of Smith's portraits, his obvious effort to suggest depth and distance through the use of the cutout, and his understanding of chiarascuro indicate knowledge of the change that had taken place in English painting from the older styles characterizing the Freake limner's work to the newer continental or baroque style introduced into England by Anglo-Dutch painters, and particularly by Van Dyck. Smith's capacity to invest head and eyes with a lifelike immediacy gives his portraits a physical reality that indicates quite clearly that the artist knew how to use light and shade for special purposes.
Smith's portraits combine the limner concern with decorative design with a baroque interest in modelling and volume. But the three paintings are also interesting in the way they purposely demonstrate the rank of the sitters through ornate uniforms, symbols of power (such as baldrics and swords) and symbols of wealth (such as jewels, ribbons, fringes, and lace). The three-quarter length pose, with the head turned conventionally to the right and the hand resting with assurance on a sword or cane, and the size of the canvas itself, together with the actual inclusion of a coat of arms in the Savage painting, clearly underscore the function of the portrait as an expression of pride in family and social status. It was generally accepted in England in the sixteenth and seventeenth centuries that the painter was obligated to portray his subjects in pose, accessories, costume and manner suitable to their place in society. Even tombs in their size, design, and material had to be appropriate to "the qualitie and degree of the person deceased," according to John Weever in 1631.358
The prevailing belief that the portrait was reserved for the great is revealed in the frequently-told story of how the Reverend John Wilson refused to have his portrait painted: "What! Such a Poor, Vile Creature as I am! Shall my Picture be drawn?" he is reported to have exclaimed when entreated by his relative Edward Rawson "to let his Picture be drawn." Rawson, who was secretary of the Commonwealth, was himself portrayed by the limner in three-quarters length holding the glove of the gentleman (1670: New England Historic Genealogical Society, Boston; illus., Winsor, 1:381); and his daughter Rebecca was also limned, perhaps just before her marriage and departure for England in 1679 (circa 1670: New England Historic Genealogical Society, Boston; illus., Winsor, 1:519). Cotton Mather, who reported Wilson's refusal to be portrayed, delighted in the minister's humility;359 but the conviction that a portrait was reserved for individuals of rank and achievement continued into the eighteenth century, when Massachusetts Governor Jonathan Belcher wrote angrily to his son in England reprimanding him for having his portrait by Phillips engraved and distributed. The elder Belcher was fearful that such a distribution would be considered by his political opposition an act of overweening vanity.360
It may be suggested that such portraits acted as a kind of social control, not only providing exempla of greatness, but also instilling a sense in their viewers of the sitters' God-given right to command and prosper. When hung in legislative halls or public buildings, such portraits surely fulfilled the portrait's purpose of providing examples of virtue to emulate, and of demonstrating the power and authority of leaders. When privately commissioned, however, and hung in the newly-built mansions of their wealthy owners, they seem only to indicate the sense of superiority held by members of the Massachusetts elite, their perception of their own worth. Certainly, neither humility nor fear of criticism seems to have affected Savage, Corwin, or "An Unknown Gentleman." Self-assured and confident of their right to be thus portrayed, they flaunt their prosperity and power with undisguised arrogance.
There seems to be no question that the New Englanders who had their portraits painted in the seventeenth century composed a distinct class group. They were magistrates, merchants, clergymen, militia officers, ships' captains—a ruling elite who came from fairly comfortable English backgrounds, emigrated to this country with servants, intermarried, and continued to maintain leadership in the colony at least through the middle of the next century. As William H. Whitmore wrote in 1881, with genealogical enthusiasm: "It can safely be said that those of our colonists who were of the gentry at home, kept to the traditions of their class here, in a measure. They lived in better style than the others, they held most of the offices, and they intermarried so as to constitute an allied section of the community. The clergy and other graduates of Harvard were generally admitted to the same circle, and naturally the richest part of the merchant class could not be excluded."361
That it was primarily the New England elite who had their portraits painted is demonstrated by a study of Charles Knowles Bolton's three-volume catalog of portraits of founders which were either brought over to the colonies or drawn in America before 1701. His collection reveals that of the New Englanders included among the sitters (and this group constituted the largest percentage of portraits), about one-third had a college education, most were from the upper classes, and all were leaders and achievers: clergymen, merchants, military officers, and government officials. These were the men whose images deserved to be recorded, whose exploits would help guide further generations in righteousness—and who also could justify having theirs or family members' portraits painted because they enjoyed incomes of over £200.362
The relationships among the sitters also suggest the way in which the portraitist moved within families. The Winthrops (whose portraits are at the Massachusetts Historical Society), for example, were related to the Downings through Lucy Winthrop Downing, John Winthrop's sister and mother of Sir George Downing ("An Unknown Gentleman"). Governor Winthrop's niece Mary Downing, first wife of Anthony Stoddard, recorder of Boston and for nineteen years a representative at the General Court, was the mother of Simeon Stoddard (illus., Winsor, I:583), who married Elizabeth Roberts, widow of Colonel Samuel Shrimpton (Massachusetts Historical Society); Anthony Stoddard's fourth wife was the widow of Captain Thomas Savage, Mary Shrimpton, the Colonel's cousin, married the young Robert Gibbs (Museum of Fine Arts, Boston), who became a merchant like his father. Robert's mother, Elizabeth Sheaffe, daughter of Jacob Sheaffe, "one of the wealthiest settlers," married Jonathan Corwin of Salem, whose father Thomas was portrayed by Thomas Smith. Sarah Shrimpton married the son of Dr. John Clark, who took as his second wife Elizabeth Hutchinson, daughter of Elisha Hutchinson ("An Unknown Gentleman"). Hutchinson's second wife was Elizabeth Freake, widow of John Freake and daughter of the wealthy merchant Thomas Clark.
Not only were these families among the forty singled out by Whitmore as "entitled to precedence" in Boston, but they were among Boston's wealthiest residents, involved in land purchases, trading ventures, mills, forges and the manufacture of rum.363 Generations built on the success of their predecessors, and in doing so, introduced luxuries into their homes and lives that made possible patronage of art in the form of the portrait. When, for instance, Henry Shrimpton, Samuel's father and one of Massachusetts Bay's first settlers, died in 1666, his estate, which amounted to over £3,313, consisted in part of a warehouse filled with rugs, skins, hats, cloth, curtains, gingham, satin, fustian, leather bags and rum. His personal estate included money, gold and gold rings, a silver box, thirteen pairs of shoes, and books.364 Thirty years later, when his son Colonel Samuel Shrimpton died, the younger Shrimpton's estate ranged from properties that included Exchange Tavern, Noddle Island, and brick warehouses365 to eight small pictures and five alabaster images.366 The inventory of his wife's estate when she died in 1714 consisted of jewelry—three diamond rings, a diamond girdle buckle, a gold locket and watch chain, and a pearl necklace—and twenty-eight pictures. Of the latter, four were the family pictures of the Robertses and Bakers sent from England, one was a portrait of her grandson, Master Yeomans, valued at £28, three were pictures painted on glass, and the others were probably engravings.367
The same story is repeated in inventories and wills of other wealthy New Englanders. We find a similar succession and enlargement in the ownership of things: elaborate furnishings such as curtains, quilts, bedcovers and linens, books, precious stones and jewels, china, porcelains, silver spoons, pewter, brass and ironware, valuable rugs and cloths, and by the second or third generation, alabaster images and pictures—all of which testify to an expanding comfort and elegance of life for those favored families who had profited most from New England's developing economy.368
Bernard Bailyn points out that by the eighth decade of the seventeenth century, Boston's wealthy families, for the most part, had "separated themselves from the Puritan style of life" and "took the pattern for their conduct … from their picture of life in Restoration England." If so, the portrait as a statement of social distinction would have become important in such a lifestyle. Whether or not these families remained "Puritan" is, of course, a question. Even if they did, however, given the function of the portrait as providing examples of virtuous achievement, there would have been no religious bar to having their portraits taken.369
There is still one further purpose that the portrait served in New England society—as it did in late Elizabethan and Jacobean England: that is, the memento mori. Roy Strong believes that the introduction of the memento mori theme in English painting of this period enabled sitters and artists to "counter the portrait image with its overtones of human glory with a stern moralistic message," reminding both the sitter and viewer "that all earthly things are transitory." Strong also suggests that the memento mori portrait is "midway between the portrait proper and the subject picture"—as in The Judd Memorial (Dulwich College Picture Gallery, England; illus., Strong, Icon, p. 39), where "the portrait element is made wholly subject to the allegory."370 Death's heads were frequently introduced into Dutch paintings—portraits such as Frans Hals' Portrait of a Cavalier (National Gallery, London) or his Portrait of a Man (National Gallery, London), or allegories such as Harmen Steenwyck's Still Life: An Allegory of Human Life (National Gallery, London). Holbein's great painting The Ambassadors (National Gallery, London) spells out explicitly the meaning of the death's head, as do illustrations in such seventeenth-century books printed in England and distributed in Massachusetts as John Payne's title page to The Mirror which flatters not … by Jean Puget de la Serre (1639), or the frontispiece drawn by Thomas Cecill for John Weever's Ancient Funeral Monuments (1632). And in the portraits of Norwich's mayors and magistrates, the death's head is a prominent image, included conventionally to counter the pride in achievement represented by these city leaders with warning of their common mortality (see Figure 5).
Thomas Smith's Self-Portrait (Figure 22) falls into this tradition, and, because it contains a verse, his painting also reflects the tradition of the emblem. Created during the Italian Renaissance, the emblem was a pictorial image accompanied by a verbal commentary. The idea expressed by the commentary expands, interprets, and complicates the meaning of the visual image, turning what may at first appear to be a straightforward painting into an allegory, or extended metaphor.371 In Robert Janny's portrait (Figure 23), which hangs with those of other mayors of Norwich in St. Andrews' Hall, we see the skull, a grinning skeleton, and a verse relating to death relieving the pain of life for all who are worthy. Thomas Smith's poem is more personal:
Why why should I the world be minding
therein a World of Evils finding;
Then farewell World: Farewell thy Jarres
thy Joies thy Toies [Toiles?] thy Wiles thy Warres.
Truth sounds Retreat: I am not Sorye.
the Eternall Drawes to him my heart
By Faith (which can thy Force subvert)
To crowne me (after Grace) with Glory.
The verse gives the naval battle illustrated in the cutout window another dimension. I have already suggested that the Puritans easily made the transition from the thing itself to its meaning in symbolic or allegorical terms. Although the battle probably marks an episode in Smith's career as a mariner—perhaps he was engaged in the Dutch war as was Savage, if we read the flags correctly—the significance of the embattled fleet would not have been lost on Smith's contemporaries as a symbol of the battleground of the worldly life that he is rejecting in his poem and as an ideogram of the portrait's meaning.372
The moral life for the Puritan involved war with the temptations of the world, the flesh, and the devil. Smith's poem reminds us of the literature on the craft of dying so popular in England from the fifteenth century on.373 In Thomas Becon's The Sick Marines Salve (1561), a Calvinist interpretation of the art of dying theme, the sick man anticipates his conflict with death, for once the battle is fought and victory obtained, he will have exchanged "the vyle pleasures of this world, for the inestimable joys of the glorious kyngdom of God." To aid him in this war, the dying man's friends pray for him, while the angels pitch their tents in his room (similar to the tents or fortresses seen in Smith's painting), to protect him from the "hellish army." Phrases in The Sick Mannes Salve implying deathbed struggle, triumph over death, death as departure, life as "knighthede or warfar" fought "valeantly and mightly" by prayer under "our graunde captayn Christ" suggest the imagery generally utilized by Protestant writers and preachers, not only addressed to the dying man but presented as prescriptions for an ars vivendi, as principles that should govern the behavior of the godly while living. Thus, the naval battle image might have encompassed for Smith a number of ideas, all related to living and dying well.374
The skull which Smith displays to the viewer possesses no element of realism, as does, for instance, the skull in the painting of Dr. John Clark, which is clearly a reference to Dr. Clark's work as a surgeon. Rather, in its modelling and design, Smith's skull resembles what Peter Benes in his study of Plymouth County gravestones has called a "headstone spirit," or an "after-life spirit," such as were carved on gravestones between 1689 and 1805. For all the variations in design that these skull carvings display, Benes is convinced that "the underlying thematic purpose" was the same: that each was "an illustration or symbol of the spirit released from the body by death, and in some manner anticipating the resurrection." The heart shape which forms Smith's skull's nose, according to Benes, was a symbol of "eternal life" and could appear in a variety of ways, as skull shape, mouth, nose, or ornament.375
Thomas Smith's verse, like the epitaph of a gravestone, confirms Benes' interpretation of the meaning of the skull and heart symbol and strengthens the impression that Smith's painting was designed to serve the same purpose as the graveyard stone: a personal memorial, a statement of philosophy or religious expectation, an iconographical expression of "the concepts of grace, resurrection, and salvation," which lay at the heart of Puritan expectations, and perhaps the persistence of medieval belief in magic that continued even while Puritan ministers attempted to discourage tombs and these kinds of epitaphs as suggestive of Popery. In his renunciation of the "World of Evils" as symbolized by the naval battle being waged in the cutout window, the man of "Faith" holds fast to the skull—symbol of eternal life. Like the true Christian described in The Sick Marines Salve, he bids farewell to the world, repents his worldliness, and looks forward to death, grace, and redemption or "glory."376
Smith's painting also reminds us of the Puritan (and English) emphasis on usefulness or purpose in art and on the close association between seventeenth-century art and funeral rituals.377 What is most interesting about his painted effigy is the way in which the artist was able to draw upon suggestions emanating from traditional English portraiture—the allegorical tradition of Elizabethan art—as well as the most advanced stylistic developments in English portraiture to create in the painting medium a gravestone carving of the kind that Benes has defined as a "folk art." According to Benes, the gravestone carvers rejected "traditional Christian symbols of beatitude and sanctification" in their desire to avoid the taint of Catholicism, and instead "devised folk substitutes which probably expressed some of the same concepts, but which did so outside of the context of conventional Christian or baroque iconography."378
Like these carvers, Thomas Smith executed a design that was deliberate and purposeful in its expression of a "religious attitude and expectation." In his attempt to make his portrait a secular expression of a religious conception, Smith adopted formal baroque forms which he had either learned or picked up information about in England or Holland, or from mezzotints, and transformed them into easily understood folk symbols, resulting in an incongruous combination of worldliness and superstition that may very well mark the late seventeenth-century Puritan.
All societies, primitive as well as advanced, have resorted to art to satisfy, in Sir Herbert Read's words, "an internal world of necessity."379 New England society in the seventeenth century was no exception, and it is a mistake to say, as students of seventeenth-century literature claim, that "fearful of the magnetic attractions of icons for idolatry," the Puritans expressed their "universal craving for well-wrought mimesis" in literature rather than the visual arts.380 There is no question that it was the word rather than the painted or sculpted image that more frequently was resorted to by the Puritan imagination. For the most part, Puritans agreed with the young Michael Wigglesworth that it was the "Eloquence" of sermons rather than paint, and oratory rather than carvings, that gave "new luster and bewty, new strength, new vigour, new life unto trueth" and inspired the mind "with a kind of rapture" capable of "catching the will and affections."381 But despite their greater familiarity with language as a vehicle for imaginative expression, New Englanders, like their compatriots who remained at home, were not fearful of and did not completely reject the visual arts.
Historians who have blamed Puritanism for the slow development of artistic interests in the United States have misunderstood the nature of both portraiture and Puritanism. They have dismissed the portrait as a legitimate art form, relegating it, as did the seventeenth-century Englishman and New England Puritan also, to the status of a craft, probably because it seemed to bear a more immediate relation to usefulness than other kinds of painting. However, we now realize that the portrait is more than a historical document: for whatever purpose it was originally created, once completed, it becomes as much of an artistic illusion, as much an interpretation of life as a subject-piece. As practiced by the most renowned names in the history of western art, the art of portraiture, like all art that has survived, speaks to our imagination and fills our minds with wonder. If seventeenth-century New England did not produce a Raphael or a Van Dyck, a Titian or a Rembrandt, that was not the fault of Puritanism, but the logical consequences of an undeveloped economy and society. The fact that such a large number of portraits have survived from seventeenth-century New England, and so many of charm and interest, suggests that Puritan New Englanders took as much—if not more—delight in color and form as any other group of people in the same situation, facing similar problems of survival. Puritan portraits are testimony to the power of the painted as well as the written word.
Lillian B. Miller is Editor of the Charles Willson Peale Papers, National Portrait Gallery, Smithsonian Institution.
Research in England for this paper was supported by a grant from the Smithsonian Institution's Fluid Research Fund. I am grateful to Dr. S. Dillon Ripley, Secretary of the Smithsonian, for making this research possible. Most of the New England portraits mentioned in this paper are illustrated in the Museum of Fine Arts, Boston, exhibit catalog, edited by Jonathan L. Fairbanks and Robert F. Trent, and entitled New England Begins: The Seventeenth Century, 3 vols. (Boston, 1982).