Plymouth's New Minister 1669–1674
A period of nearly five years separates Cotton's last letter to John Winthrop Jr. and the beginning of this second cycle of correspondence. This gap, the longest in this volume, is particularly unfortunate, for it comprises nearly three years that Cotton spent on Martha's Vineyard, ministering to the English there and developing his new role as a missionary to the island Natives. There again, Cotton fell afoul of authority, quarreling with island proprietor Thomas Mayhew and forcing the Commissioners of the United Colonies of New England to arbitrate the matter. As had happened in Connecticut, the authorities found Cotton to be most at fault; or at least, it was his removal to Plymouth in late 1667 that afforded the easiest remedy to the clash of personalities.67
In Plymouth, Cotton found a church much in need of a shepherd's guiding hand, and the letters that follow give some idea of the range of tasks facing a young minister who takes over the direction of a somewhat dilapidated church. With characteristic energy, Cotton launched himself into his work, reenergizing church members and their families with frequent visits and home catechising and restoring church discipline. His sincerity and charisma, coupled with the fact that Plymouth had lacked a minister and the sacraments for some years, attracted dozens of new members to the church. Some of his correspondence at this time clearly concerned church "housecleaning," such as tracking down former members who had drifted away from the town without formally terminating their church affiliation. Formal dismissals or transfers to new churches usually followed these transactions. A necessary part of Cotton's job involved building relationships with his colleagues who were ministering to the other churches of Plymouth Colony, most notably Thomas Whalley of Barnstable and Noah Newman of Taunton. Those letters in which the ministers exchange advice on thorny matters of doctrine and discipline make clear just how important these relationships were. It is interesting to note how Cotton's lineage, and the relative prestige of being pastor of the "parent" church of Plymouth Colony, seems to have commanded deference for the young pastor from colleagues more than twice his age. Cotton weighs in on the problem of orthodoxy in the religiously diverse western parts of the colony and even resumes his father's old feud with Rhode Island's Roger Williams.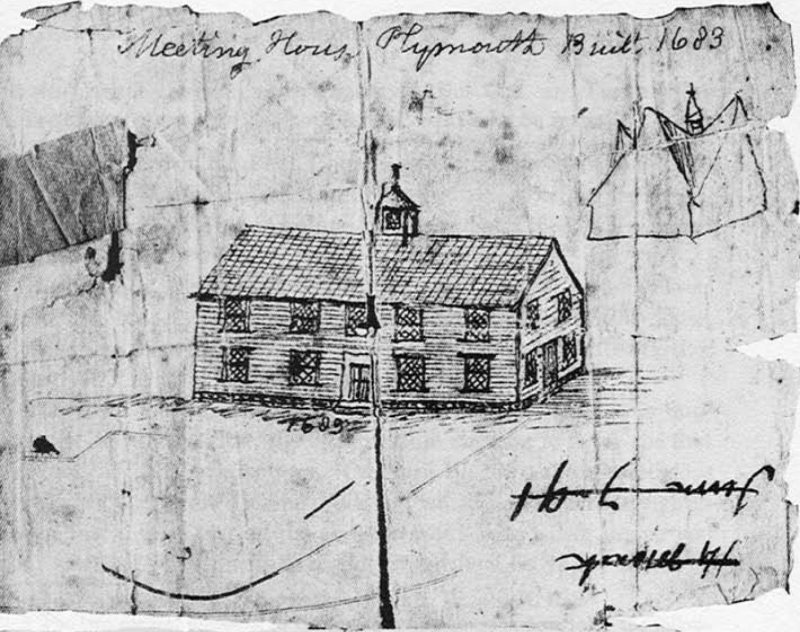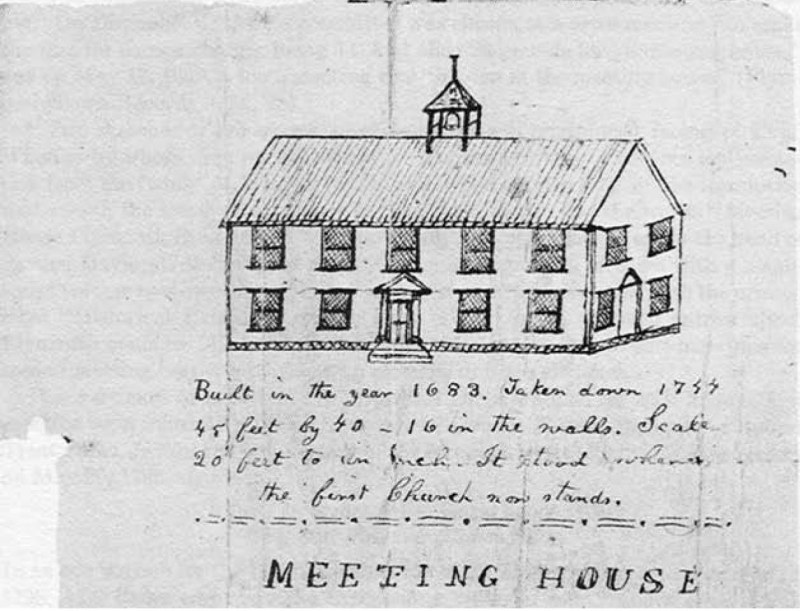 Second Meeting House, Plymouth, 1683–1714. Courtesy of the Pilgrim Society and the Pilgrim Hall Museum, Plymouth, Massachusetts.
In these letters, Cotton also announces the resumption of his Native missionary work, this time to the nearby mainland Wampanoag. The General Court of the colony turned to Cotton to facilitate days of humiliation and prayer in times of trouble and to help with a fund drive for Harvard College in Cambridge, Massachusetts Bay (although we can be sure of Cotton's support for the latter enterprise, Plymouth's contribution was embarrassingly small). Even as Cotton became accustomed to his duties and at last found broad community acceptance, his letters to and from family members left behind evince the hardship of separation from loved ones in times of stress, especially during an age in which transportation was difficult and unreliable. Even maintaining contact by letter was problematic, as Cotton reveals through his frequent references to the challenges of securing reliable delivery.