A Stated Meeting of the Society was held at No. 25 Beacon Street, Boston, on Thursday, 28 February, 1901, at three o'clock in the afternoon, President Kittredge in the chair.
The Records of the Stated Meeting in January were read and approved.
Mr. Worthington C. Ford communicated an unpublished Diary of Washington, kept at Mt. Vernon from the twenty-seventh of September, 1785, till the end of that year, and eleven letters of Washington, written the same year, which illustrate or explain entries in the Diary. In some brief remarks, Mr. Ford called attention to the most interesting matters contained in these documents, among them the popular clamor against the Cincinnati, and the arrival of Houdon for the purpose of making a bust of Washington. The Diary affords an interesting glimpse of Washington as the country gentleman, interested in agricultural pursuits, riding to hounds, attending fox hunts — his especial pleasure — and the races, and dispensing a generous hospitality not only to his kinsfolk, his neighbors and his former comrades-in-arms but also to titled foreigners and others from abroad. It also makes clear Washington's minute attention to small matters of domestic concern.
LETTERS OF WASHINGTON, 1785.
I.
TO RICHARD HENRY LEE.
Mount Vernon, August 22, 1785.
Dear Sir — In my absence with the directors of the Potomac navigation, to examine the river, and fix a plan of operations, your favour begun on the 23d, and ended the 31st of July, came to this place. I am sorry to hear of your late indisposition, but congratulate you on your recovery; hoping that tile re-establishment of your health will be of long continuance. The packet which you were so obliging as to send me, came safely, and I thank you for your care of it; but for want of knowledge of the language, I can form no opinion of my own of the dramatic performance of Monsieur Serviteur le Barbier.
The currency of my information from France is, that the dispute between the emperor and Holland, will be accommodated without bloodshed; but after the explicit declarations which have been made on both sides, I do not see how either (especially the first) can recede from his claims. To save appearances, and to let the contending parties down handsomely, say some of my letters, is now the greatest difficulty; but all agree, that a spark may set the whole in flames; indeed Bavaria, it is expected, will yet do this.
It is to be hoped that our minister at the court of London, will bring that government to an explanation respecting the Western posts, which it still retains on the American side of the line, contrary to the spirit, if not to the letter, of the treaty. My opinion from the first, and so I declared it, was, that these posts would be detained from us, so long as they changed it, though I wish for cause to do so, as it may ultimately become a serious matter. However singular the opinion may be, I cannot divest myself of it, that the navigation of the Mississippi, at this time, ought to be no object with us; on the contrary, till we have a little time allowed to open and make easy the ways between the Atlantic States and the western territory, the obstructions had better remain. There is nothing which binds one country, or one state, to another, but interest; without this cement, the western inhabitants (which more than probably will be composed in a great degree of foreigners) can have no predilection for us; and a commercial connexion is the only tie we can have upon them.
It is clear to me that the trade of the lakes and of the river Ohio, as low as the Great Kanhawa (if not to the falls) may be brought to the ports on the Atlantic, easier and cheaper, (taking the whole voyage together) than it can be carried to New Orleans; but once open the door to the latter, before the obstructions are removed from the former; let commercial connexions (which lead to others) be formed, and the habit of that trade be well established, and it will be found no easy matter to divert it; and vice versa.
When the settlements are stronger and more extended to the westward, the navigation of the river Mississippi will be an object of importance; and we shall be able then (reserving our claim) to speak a more efficacious language than policy, I think, should dictate at present.
I never have, and I hope never shall bear, any serious mention of a paper emission in this state, yet such a thing may be in agitation. Ignorance and design are productive of much mischief, (the first is the tool of the latter,) and are often set to work as suddenly as unexpectedly; those with whom I have conversed on this subject, in this part of the state, reprobate the idea. exceedingly.
We have lately had the pleasure of Miss Lee's and Miss Hannah's company at this place; they were both well five days ago. Mrs. Washington prays you to accept her compliments; and with sentiments &c &c &c &c
Geo. Washington.
P. S.
Your name, I well remember, stands amongst those of the subscribers for a share in the Potomac Company.
G.W.
II.
TO JONATHAN TRUMBULL.
Mount Vernon, 1 October, 1785.
My DṚ Sir — It has so happened, that your letter of the first of last month did not reach me until Saturday's post.
You know too well the sincere respect & regard I entertained for your venerable Father's public & private character to require assurances of the concern I felt for his death; or of that sympathy in your feelings for the loss of him, which is prompted by friendship: — Under it however, great as your pangs may have been at the first shock, you have every thing to console you. A long & well spent life in the service of his Country, justly entitled him to the first place among patriots. In the social duties he yielded to none; & his lamp, from the common course of nature, being nearly extinguished — and worn down with age & cares; but retaining his mental faculties in full vigor; — are blessings which rarely attend advanced life: — all these combining have secured to him universal respect & Love here; & no doubt immeasurable happiness hereafter.
I am sensible that none of these observations can have escaped you, & that I can offer nothing which your own reason has not already suggested on this occasion; & being moreover of Sternes opinion that — "Before an affliction is digested, consolation ever comes too soon; — and after it is digested it comes too late: — there is but a mark between these two, as fine almost as a hair, for a comforter to take aim at." I rarely attempt it — nor shall I add more on this subject to you; as it would only be a renewal of sorrow, by recalling afresh to your Remembrance things which had better be forgotten.
My principal pursuits are of a rural Nature, in which I have great delight; especially as I am blessed with the enjoyment of good health. Mrṣ Washington on the contrary is scarcely ever well, but thankful for your Kind remembrance of her, & joins me in every good wish for you, Mrs. Trumbull & your family — Be assured that, with sentiments of the purest esteem & regard,
I am &c̣
G: Washington.
III.
TO JOHN PAGE
Mount Vernon, 3 October, 1785.
Soon after 1 returned from Richmond in May last, I spoke to a Dutch merchant in Alexandria on the subject of importing Germans; but not receiving any satisfactory information from him, tho' he was perfectly willing to oblige, I requested him, as he was on the eve of a journey thro' Baltimore to Boston, at both which Dutch Houses are established, & in the last he is concerned; to make every enquiry be could respecting the mode — the terms, & practicability of obtaining the number we want:— but meeting with no precise information here neither — I wrote some little time ago to M. De Neufville, a Gentleman of very respectable character at Amsterdam, with whom I have long corresponded, for full information; & to know also, if £5000 could be borrowed for the use of the Company161 on such terms, & upon such securities as it purposed to give. Herein also I have been unlucky, for soon after I had written & had sent my Letter to New York to obtain a passage by the Packet, I received an account of this Gentlemans arrival at Boston. These delays following the enquiries which I only considered as auxiliary to those of the Managers, to whom I intended to communicate the result, will be unlucky if they have taken no steps in the mean while themselves — Would it not be advisable in case my good Sir, for you as one of them to go fully into the matter whilst you are at Philadelphia, where, it is to be presumed, the best information on this side the Atlantic is to be obtained; & the most likely place to enter into contracts — unless a person in behalf of the Company, should be sent to Holland expressly for this purpose; or a gentleman there, in whom confidence could be placed would undertake it.
But unless Mṛ Anderson should succeed in negotiating the Joan be was requested to obtain — or the like sum could be borrowed in Holland, — we shall be without funds to carry the Plan into effect, & consequently cannot advance beyond the limits of enquiry — or preliminary agreement.
Mrs Washington joins me in respectful compliments to Mrs. Page, who we hope will reap all the benefits which are expected from the change of climate.
With very great esteem &c̣
G. Washington.
IV.
TO THE REV. MR. BALCH.
Mount Vernon, 22 November, 1785.
RevḌ Sir, — The expence attending the residence of my Nephews at Georgetown so far exceeds the idea I was led to entertain when they went there, that, in behalf of their Guardian, I am compelled to remove them.
When they were sent to the Academy under your management, I was informed by Colo Fitzhugh, that the charge for schooling & Board (if I am not mistaken) was £31 — each — Cloathing if judiciously applied & properly attended to, I knew could not be a very great expence, for boys of their standing.
But to my surprize, I have already paid Mṛ Stoddert £67 — 18 . 6 — Mr. Bayle £55 . 5 . 2 . — & yesterday in a letter from the latter, I am informed that there is half a years board due to him for each — & an accoṭ of cloathing besides, yet to be exhibited.
The leading motive Sir, which influenced me to send them to Georgetown — was, their boarding with yon, & I expected from what had passed between us, — after the intervention which had occasioned the suspension of it, they would have returned to you: — but now Mṛ Bayle writes me that be also declines boarding them after the 24tḥ inst. & points out a third Person.
These several circumstances combining, added to a conviction founded in experience, that I can not restrain the profuse & improper advances of Goods for them at a distance, have induced me to bring them to Alexandria, where I shall be a witness to their wants, and can supply their necessities upon more advantageous terms, than they have been hitherto —
I am revd Sir &c.
G. Washington.
TO SIR EDWARD NEWENHAM.
Mount Vernon, 25 November, 1785.
Dear Sir, Since I had the honor of writing to you on the 20tḥ of March, which was done in haste (having but little notice of Capt. Bayles intended departure, before the time appointed for his sailing — & then to send my dispatches to Richmond 125 miles) — I have been favored with your letters of the 3ḍ of March, 25tḥ of May, & 23ḍ of July. The first was forwarded to me by Captṇ Bibby, whom I have not yet had the pleasure of seeing; tho' he gives me assurances of it, & to whom I shall have pleasure in rendering any services in my power consistently — if it should be found necessary.
The opposition which the virtuous characters of Ireland have given to the attempts of a British Administration's interfering with its manufactures, fettering its commerce, restraining the liberties of its subjects by their plan of reform &c̣ &c̣, will hand their names to posterity with that reputation & respect to which their amor patriæ entitles them.
Precedents, as you justly observe, are dangerous things — they form the arm which first arrests the liberties & happiness of a Country.
In the first approaches they may indeed assume the garb of plausibility & Moderation, & are generally spoken of by the movers as a chip in porrage (to avoid giving alarm) — but soon are made to speak a language equally decisive and irresistible; which shews the necessity of opposition in the first attempts to establish them, let them appear under what guise or courtry form they may; — & proves too that vigilance & watchfulness can scarcely be carried to an excess in guarding against the insidious arts of a Government founded in corruption.
I do not think there is as much wisdom & sound policy displayed in the different Legislatures of these States as might be; yet I hope everything will come right at last. In republican Governments it too often happens that the people (not always seeing) must feel he fore they Act: — this is productive of errors & temporary evils — but generally these evils are of a nature to work their own cure.
The situation of affairs in Ireland, whilst the propositions were pending in the Parliament of it, would, I concluded, be a means of postponing your voyage to this country; — but as these seem to have met their quietus, I hope nothing else will intervene to prevent your fulfilling your expectation of coming in the Spring; — the season will then be favourable for crossing the Atlantic.
Had I been present & apprized of your intention of making an aerial voyage with Monsṛ Potain, I should have joined my entreaties to those of Lady Newenham to have prevented it. As yet, I see no object to warrant a gentleman of fortune (happy in himself — happy in a family wcḥ might be rendered miserable by a disaster, against which no human foresight can guard) running such a risk. It may do for young men of science & spirit to explore the upper regions: — the observations there made may serve to ascertain the utility of the first discovery, & how fat it may be applied to valuable purposes. To such alone I think these voyages ought at present to be consigned — & to them handsome public encouragements should be offer'd for the risk they run in ascertaining its usefulness, or the inutility of the pursuit.
I have neither seen nor heard of Mr. Thorpe the s[t]ucco worker mentioned in your letter of the 23ḍ of July. A good man acquainted with that business would have come very opportunely to me, as I had, & now have a large room which I am about to finish in this way. I have at length engaged a person to do it; — who from having no rival, imposes his own terms, which I think are exorbitant — good workmen of any profession would meet encouragement in these States. For the many marks of attention which you have been pleased to bestow upon me — I feel myself your Debtor: — could my picture which is placed in a groupe with Dr. Franklin, the Marqs. de la Fayette & others in your library, speak the sentiments of the original, it would salute you every morning with its acknowledgements, I have never seen more than one picture of Genḷ Green, & that a Mezzotinto print sent to me a few days ago only, by the publisher a Mr. Brown at Nọ 10 George Yard, Lombard Street, London; taken it is said from a painting done at Philadạ
The Magazines, Gazettes &c̣ which you had the goodness to forward to me, came safe; & I pray you to accept my thanks for them — My best respects, in which Mrs. Washington joins, me presented to Lady Newenham & yourself.
With sentiments of great esteem & regard,
I am &c̣
G: Washington.
TO JAMES MADISON.
As printed by Mr. Sparks (ix. 146), Washington's letter to Madison, dated Mt. Vernon, 30 Nov. 1785, omits after the paragraph ending with the word "desirable," the following lines: —
"It gives me great pleasure to bear that our Assembly were in a way of adopting a mode for establishing the cut between Elizabeth River & Pasquotanck which was likely to meet the approbation of the State of N. Carolina. It appears to me that no Country in the Universe is better calculated to derive a benefit from inland navigation than this is, and certain I am that the conveniences to the citizen individually, & the sources of wealth to the country generally which will be opened thereby will be found to exceed the most sanguine imagination. The mind can scarcely take in at one view all the benefits which will result therefrom. The saving in draught cattle, preservation of Roads, &c, &c, will be felt most interestingly. This business only wants a beginning. Rappahanock, Shannondoah, Roanoke and the branches of York River will soon perceive the advantages which water transportation (in ways hardly thought of at first) have over that of land and will extend navigation to almost every man's door."
VII.
TO DAVID STUART.
Mount Vernon, 30 November, 1785
Dṛ Sir, Your favor of the 16tḥ came duly to hand, & I thank you for its several communications. The resolutions which were published for consideration, vesting Congress with powers to regulate the commerce of the Union, have I hope been acceded to. If the States individually were to attempt this, an abortion, or a many headed Monster would be the issue. If we consider ourselves, or wish to be considered by others as a United people, why not adopt the measures which are characteristic of it, & support the honor & dignity of one? If we are afraid to trust one another under qualified Powers there is an end of the Union — why the need we be solicitous to keep up the farce of it?
It gives me pleasure to hear that there is such an accordance of sentiments between the Eastern & Western parts of this State — My opinion of the separation has always been, to meet them half way, upon fair & just grounds; & part like friends disposed to acts of brotherly Kindness thereafter — I wish you had mentioned the territorial line between us.
The port Bill; the Assize Law (or any substitute for the speedy administration of Justice) being established; — good faith with respect to treaties, preserved by public acts; taxation continued & regularly collected, that justice to one part of the community may keep pace with relief to the other, & our National character for Justice, thereby supported; — a due attention to the Militia, and encouragements to extend the inland navigation of this Commonwealth where it is useful & practicable, (which will not only be of amazing convenience & advantage to its citizens, but sources of immense wealth to the country through some of it Channels) — are among the great & important objects which will come before you, & a due attention to them will, I hope, mark the the present epocha for having produced able statesmen, sound patriots & liberal minded men.
At a late Meeting of the Directors of the Potomac Navigation at the great Falls, & from a critical examination of the ground at that place; we unanimously determined to petition the Assemblies of the two States to be relieved from the expence, of sinking our canals four feet deep; as a considerable expence, & no advantage that we could discover, was likely to attend it. As the petition which is herewith sent under cover to you & Colọ Syme recites the reasons on which it is founded I shall not repeat them: — the public as well as the Company's interest calls for an œconomical use of the find which is subscribed for this undertaking; — the enemies therefore (if there are any) to the navigation, are equally bound with its friends, to give it support.
I should be much obliged to you for desiring the public printer to send me the Journals of the present Session from its commencement, — & to do it thro' the session as fast as they are printed, by the Post. I pray you to pay him for them, & for My Gazette (if Hay is the public printer) & I will repay you with thanks when you return.
I am very glad to hear you have got so well over your fever — Mrs. Stuart has had a bad cold but is getting better — All here join me in best wishes for you & I am &c̣
G: Washington.
TO COUNT DE ROCHAMBEAU.
Mount Vernon, 1 December, 1785.
My Dear Count, Your letter of the 2d of June, which you had the goodness to write me at the moment of your taking leave of the venerable Dr. Franklin, now lies before me; and I read the renewed assurances of your friendship with sentiments of gratitude and pleasure, short of nothing but the satisfaction I should feel at seeing you, and the recollection of the hours in which, toiling together, we formed our friendship, a friendship which I hope will continue as long as we shall continue to be actors on the present theatre.
A man in the vigor of life could not have borne the fatigues of a passage across the Atlantic with more fortitude, and greater ease, than the Doctor did; and since, instead of setting himself down in the lap of ease, which might have been expected from a person at his advanced age, he has again entered upon the bustling scenes of public life, and in the chair of state is endeavouring to reconcile the jarring interests of the citizens of Pennsylvania. If he should succeed, fresh laurels will crown his brow; but it is to be feared, that the task is too great for human wisdom. I have not yet seen the good old man, but have had intercourse with him by letters.
Rumors of war still prevail, between the Dutch and the Emperor, and it seems, if newspaper accounts are to be credited, to be near at hand. If this event should take place, more powers must engage in it, and perhaps a general flame will be kindled ere the first is extinguished. America may think herself happy in having the Atlantic for a barrier; otherwise a spark might set her a blazing. At present we are peaceable, and our governments are acquiring a better tone. Congress, I am persuaded, will soon be vested with greater powers. The commercial interests throughout the Union are exerting themselves to obtain these, and I have no doubt will effect it. We shall be able then, if a commercial treaty is not entered into with Great Britain, to meet her on the restrictive and contracted ground she has taken, and interdict her shipping and trade in the same manner she has done those of these States. This, and this only, will convince her of the illiberality of her conduct towards us; or that her policy has been too refined and overstrained, even for the accomplishment of her own purposes.
Mrs. Washington is thankful for your constant remembrance of her, and joins me in every good wish for you and Madame de Rochambeau.
I have the honor to be, &c.
TO WILLIAM GORDON.
Mount Vernon, 6 December, 1785.
DṚ Sir, Altho' I am so great a delinquent in the epistolary way, I will not again tread over the usual ground for an excuse, but rather silently throw myself upon your philanthropy to obtain one.
In reading the Memoir which passed thro' my hands to you (for I have no copy of it) I do not recollect that I was struck with any exagerations or improprieties in it; — nor is it in my power to give you a precise detail of the facts about which you enquire, without unpacking my papers, & entering upon a voluminous research therefore; which might not after all elucidate the points.
Whether Genḷ Howe commanded in person at the intended surprize & attack of the Marqṣ de la Fayette at Baron Hill, I am unable positively to say: — I would suppose however that he did — first, because the narrative says so — 2dlỵ because he did not relinquish the command until within a few days of the evacuation of Philadelạ & 3dlỵ, because the British Army came out in full force. That the column on the right commanded by Genḷ Grant was strong, can admit of no doubt; (and report to the best of my recollection made the number 7000) because it was design'd to turn the Marquis's left flank, get into his rear, & cut off his retreat by the nearest & most direct roads; whilst he was to have been attacked in front, & on his right (which was next the Schuylkill) by the Commander in Chief, & light infantry; — by the first in front, by the other on the flank.
The French troops which were landed from on board the fleet, formed a junction with the American Troops before, & were all under the Command of the Marquis till my arrival. The position at Williamsburgh was taken I believe, with a view to form the junction, being favorable to it; — the defile between the College Creek which empties into James river, & Queen's Creek which empties into York river, being very narrow, & behind the former of which the French landed in perfect security.
My excursions up this river (for I have had several) have afforded me much satisfaction, as we find the undertaking to extend & improve the navigation of it, is not only practicable; but that the difficulties which were expected to be met with, rather decrease than Multiply upon us.
I come now, my good Doctor, to acknowledge in a particular Manner the receipt of your obliging favor of the 7tḥ ultọ, & and to thank you for your kind & valuable present of Fish which is very fine & had a more successful passage than the last, no accoṭ of which having ever yet been received.
I have too Mrs. Washington's particular thanks to offer you for the flower roots & seeds, which she will preserve in the manner directed. I have put into a box with earth, shrubs of the Redwood (or red-bud) & Fringe tree, which General Lincoln promised his vessel should heave to & take for you as she passed by. I was going to send other flowering shrubs, but upon mentioning the names of them, the Genḷ & Colọ Henley said your Country already abounded with them. I forgot however, to ask them if you have the Magnolio; — if you have not, I can send some by another opportunity.
I hope this letter will find you quite relieved from the feverish complaint you had when you wrote last, & Mrs. Gordon in perfect health, to whom & yourself Mrs. Washington & the family (who are all well) join me in every good wish — Fanny Bassett & my nephew Geo: A. Washington have fullfiled an engagement of long standing & are now one bone, and one flesh.
With great esteen, &c̣
G: Washington.
X.
TO ALEXANDER HAMILTON.
Mount Vernon, 11 December, 1785.
DṚ Sir, I have been favor'd with your letter of the 25tḥ of Nov. by Majṛ Farlie. Sincerely do I wish that the several State Societies had, or would adopt the alterations which were made & recommended by the General Meeting in May 1784. I then thought & I have had no cause since to change my opinion, that if the Society of the Cincinnati mean to live in peace with the rest of their fellow citizens, they must subscribe to the Alterations which were at that time adopted. That the jealousies of, & prejudices against this Society were carried to an unwarrantable length, I will readily grant, & that less than was done ought to have removed the fears which had been imbibed, I am as clear in, as I am that it would not have done it. But it is a matter of little moment whether the alarm which seized the public mind was the result of foresight, envy, jealousy or a disordered imagination — the effect of perseverance would have been the same; & wherein would have been found an equivalent for the separation of interests which from my best information (not from one State only, but many) would have inevitably, taken place?
The fears of the people are not yet removed — they only sleep, & a very little matter will set them afloat again.
Had it not been for the predicament in which we stand, with respect to the foreign officers, & the charitable part of the institution, I should on that occasion, as far as my voice would have gone, have endeavoured to convince the narrow minded part of our countrymen that the Amor patriæ was much stronger in our breasts than in theirs; & that our conduct thro' the whole of this business was actuated by nobler & more generous sentiments than was apprehended by abolishing the Society at once with a declaration of the causes & the purity of its intention: — but the latter may be interesting to many, & the former is an insuperable bar to such a step.
I am sincerely sorry to find by your letter that the B — n,162 is again in straightened circumstance. I am much disinclined to ask favors of Congress, but if I knew what the objects of his wishes are, I should have much pleasure in rendering him any services in my power, with such Members of that Body as I now & then correspond with. I had flattered myself, from what was told me some time ago, that Congress had made a final settlement with the B — n much to his satisfaction.
My compliments & best wishes, in which Mrs. Washington joins, are presented to Mrs. Hamilton.
I am &c̣
G: Washington.
P. S. When you see Genḷ Schuyler & family, I pray you to offer my best respects to them.
XI.
TO GENERAL KNOX.
Mount Vernon 11tḥ Dec. 1785.
My Dear Sir, Majṛ Farlie gave me the pleasure of receiving your letter of the 22ḍ Insṭ & thereby knowing that you, Mrṣ Knox & the family are all well.
It has always been my opinion you: know, that our Affairs with respect to the Indians would never be in a good train whilst the British Garrisons remained on the American side of the territorial line — & that these Posts would not be evacuated by them, as long as any pretext could be found to with-hold them. They know the importance of these Posts too well to give them up soon, or quietly. their trade with the Indians in a great measure depend upon the possession of them, knowing full well that all the assertions of our Commeẹ with respect to the Articles of Peace, & their obligations to surrender them, is no more than chaff before the wind when opposed by the scale of possession.
I am sorry the State Societies should hesitate to comply with the recommendation of the General Meeting of the Cincinati, holden at Philạ in 1784. I then thought, & have no cause since to change my opinion, that nothing short of what was then done would appease the clamours which were raised against this Institution. Some late attacks have been made upon it; amongst which a Pamphlet written by the Count de Mirabeau, a French Gentleman, has just made its appearance. It is come to my hands translated into English, but I have not had time yet to read it.
I am sorry you have undergone any chagreen on accṭ of the limestone. I have got through my summers work without any disappointment therefrom; having had it in my power at all times, when wanted, to buy Shells. nor would I wish to have any sent me now, unless by contract not to exceed one shilling and three pence at the ships side in Alexandria, or opposite to my House; and this I do not expect, as Stone lime is oftener higher at the former place.
It is unnecessary to assure you of the pleasure I should feel at seeing you at this place, whenever business or inclination may bring you to this State. Every good wish in which Mrṣ Washington joins me, is offered to you, Mrṣ Knox and the children.
With every sentiment of friendship & regard,
I am, My dear Sir,
Yṛ affecṭ Hblẹ Servṭ
Gọ Washington.
MajṚ GenḶ Knox.
XII.
TO THOMAS JOHNSON.
Mount Vernon, 20 December, 1785.
DṚ Sir, It so happened that your letter of the 4tḥ ultọ with its enclosures, did not meet A quick passage to me, & that some delays afterwards, more the effect of accident than neglect, prevented the petition & Bill (which you were so obliging as to draw) from getting to the Assemblies of the two States, so soon as were to be wished; however they are now before them; & from that of Maryland, I am informed by a gentleman to whom I had written on the occasion, that the business could meet with no opposition there; — & from that of this State that it was reported reasonable Acts, it is to be hoped, will therefore pass, conformably to our desires.
I feel myself much obliged by the calculations you have been at the trouble to make & to transmit to me; & at all times shall be happy in a full & unreserved communication of your sentiments on this, or any other business. This in particular is a new work — stands in need of all the information we can obtain, & is much indebted to you for many estimates, & ideas which have been very useful.
It is to be apprehended, notwithstanding the great encouragements which have been offered by the Directors of the Company for the hire of Negroes, that we shall not succeed in obtaining them. An idea is entertained by the proprietors of them, that the nature of the work will expose them to dangers which are not compensated by the terms. Servants I hope are purchased ere this; — Colọ Fitzgerald was to have gone yesterday to George town for this purpose. If the appearance of the people is at all favorable, the price at which Colọ Deakens offers them will be no obstacle.
This letter, handed to the care of Colọ Deakens, will be accompanied by a small bag of Spanish Chesnuts — half of which you will please to accept, & the other contrive to Mṛ Lee — they were sent to the Alexandria races in October to be given to him, but the delivery was neglected. It might be well perhaps to put them in sand to prevent an over drying to the injury of vegitation.
With very great esteem &c̣
G: Washington.
XIII.
TO LUND WASHINGTON.
Mount Vernon, 20 December, 1785.
DṚ Lund, Having come to a fixed determination (whatever else may be left undone) to attend to the business of my plantations; and having enquired of Geo: Washington how far it would be agreeable to him & his wife to make this place a permanent residence, (for before it was only considered as their temporary abode, until some plan could be settled for them) & finding it to comport with their inclinations, I now inform you that it will be in my power to comply with your wishes with less inconvenience than appeared when you first proposed to leave my employment.
The business of the Mill is what both of us, will be most at a loss about at first; & as the people wanting flour are in the habit of applying to you for it, it would be rendering me a service to give your attention to this matter, until he can become a little acquainted with the mode of managing it; & your ad vice to him afterwards in this & other affairs may be useful.
The mode of paying the taxes, the times of collection, & in what kind of property it is most advantageous to discharge them, — & the amount of them, is another business in which he will be to seek; & I have not sufficient knowledge of the practice to instruct him.
Nothing else occurs to me at this time in which it is essential to give you any trouble after the present year; for if I should not be able to visit the plantations as often as I could wish, (owing to company or other engagements) I am resolved that an account of the stock & every occurrence that happens in the course of the week shall be minutely detailed tome every Saturday. Matters cannot go much out of sorts in that time without a seasonable remedy. For both our interests, the wheat remaining in the straw should he an object of your care.
I am &c̣
G: Washington.
Mr. Charles K. Bolton exhibited and read an anonymous contemporary manuscript belonging to the Boston Athenæum, of which the following is a copy:—
An elegy on the death of General
GEORGE WASHINGTON.
1.
What mournful strains invade our ears?
Whence those sad plaints, those copious tears?
This solemn silence woeful pause!
All, all bespeak some deep felt cause.
A deep felt cause! a nation weeps,
In dust columbia's Guardian sleeps.
A nation's prayers his life to save,
To heav'n in clouds of incence rose,
A nation's tears bedew his grave,
And angels gaurd his sweet repose.
The PATRIOT's dead! a nation weep.
In dust Columbia's Gaurdian sleeps.
3.
When Albion's proud insulting foe
Aim'd our best rights to overthrow,
His arm, out stretch'd in conquering might
Their veteran army put to flight.
The HERO's dead! a nation weeps,
In dust Columbia's Guardian sleeps.
4.
The peace obtain'd so long desir'd,
To Vernon's shades the Chief retir'd,
But faction's cruel feud arose,
And broke the Farmer's hop'd repose.
Our FRIEND is dead! a nation weeps,
In dust Columbia's Guardian sleeps.
5.
His Country's voice once more he hears,
And in the Council he appears,
The mighty Charter of our land,
Is sanction'd by our Moses' hand.
Our CHIEF is dead! a nation weeps
In dust Columbia's Guardian sleeps.
6.
With equal laws he rules the state
Supports the weak, directs the great;
Then yields the helmn, retires to rest
By all his Country lov'd and blest.
The SAGE is dead! a nation weeps
In dust Columbia's Guardian sleeps.
Again his ready sword he draws;
Unmov'd be stands in Freedom's cause;
Nor shrinks to heed the marshal band,
Should hostile foes invade the land.
Our GENERAL's dead! &c
8.
Thy ways O King of Kings is just
Or when we live or turn to dust;
Then cease from man, look up on high,
Our only hope's above the sky,
We all must die and turn to dust,
Tho' Man is mortal God is just.
Mr. Henry H. Edes exhibited a copy of Titan's New Almanack for the Year of Christian Account 1729, printed by William Bradford and containing manuscript entries of contemporary events. The writer of these entries has been ascertained by Mr. Henry W. Cunningham to have been William Sanford of Portsmouth, Rhode Island.163 Mr. Edes recalled the fact that Bradford was a Quaker who came over with Penn in 1682, and, in 1691, was a partisan of George Keith in his quarrel with the Pennsylvania authorities which resulted in Bradford's removal to New York, where he was Public Printer for more than fifty years. The Sanfords were also Quakers, which may account for their using this particular kind of Almanac. Mr. Cunningham has prepared notes identifying the persons mentioned by Sanford.
The following is a copy of the entries:
1729
JANUARY

16

Jeremiah Clark164 died aged about 8 years

11th

in the Evening Thos Durfie165 died

13

about 3 a clock in the afternoon Ruth Sanford166 first daughter of my Son Richd167 born

APRIL

30

Jashub Wing168 & Dorothy married

11

quarterly meeting at Portsmouth

18

Turkeys set

26

Aiken169 born

24

Benja Hassard170 & Hannah Nichols mard

25

Stephen Austin171 & Mary Fish married

MAY

the last and this month the Measels was much Spread abroad in the Governmṭ

JUNE

3d

Jeremiah Lawtons twin daughters born

15th

in ye Eve. Tho Durfie & Sarah Briggs172 married

19th

Thomas Shearman173 and Sarah Sisson married

30

Deliverance Smith of Dartmouth died

JULY

3d

Nathaniel Cotton174 Bristol minister died

5th

Ann Kay175 sister to ye Collector died Sudly

31st

Margaret176 daughter of John Sanford died

AUGUST

1st

John Taylors Son died, &

4th

young Adam Lawtons first Son born177

4th

Hezekiah Hoar178 died

9

Wm Cooks Son Enoch179 died

9

in the evening Peleg Socums180 [?Slocum's] first child born

10

Abigail Smith died daughter of Deliverance

SEPTEMBER

1

my wife went to Groton & had a hard fit of sickness upon Return

1

John Sanfords Son was born181

8th

in the Evening William Burnet182 Govr of the Massachusets Bay died

20

Anne Goddard died

OCTOBER

13

Joseph Card183 died about 80 years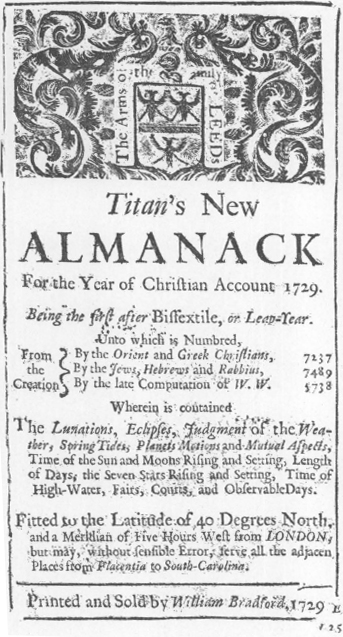 Mr. Edes also exhibited a copy of James Otis's Rudiments of Latin Prosody, printed at Boston in 1760 by Franklin's nephew, Benjamin Mecom.
Mr. Ford spoke, extemporaneously, at some length of the checkered career of Mecom and of his eccentricities, among which was the habit of setting type in white gloves. He quarrelled with his uncle, and gradually lost the art of good printing, degenerating to such a degree that his bad work lost him his customers, and he was compelled to petition the Philadelphia authorities for a license to sell liquor to gain a livelihood.
President Kittredge communicated from the Bourne Papers in the Harvard College Library some letters written from Boston and Cambridge in 1775, during the Siege of Boston, to Meletiah Bourne at Barnstable by his son, Sylvanus Bourne (H. C. 1779), his servant Cato, and Isaac Mansfield, Jr. (H. C. 1767). Mansfield gives an amusing account of the self-sufficiency of Caleb Gannett, long the College Steward, and compares it with the kindly bearing and courtesy of President Langdon.
The President asked for information concerning the word "martinet," — a word not to be found in Johnson's Dictionary. He remarked that in 1785 it was in the category of slang, and that in 1820 it had passed into good use.
Ephraim Emerton, Ph.D., of Cambridge, was elected a Resident Member, and General Joseph Wheeler, U.S.A., of Alabama, a Corresponding Member.
NOTE ON WILLIAM SANFORD.
By Henry W. Cunningham

.

John Sanford arrived in Boston in 1631, was there disarmed in 1637 as a supporter of Wheelwright, and in the following year went with Coddington, Hutchinson and others to Rhode Island, where he was one of the original proprietors. He held various offices, including that of President of the Colony in 1653, the year in which he died.184 His first wife was Elizabeth, sister of Henry Webb of Boston. Henry Webb died in 1660, leaving legacies to his nephews, John and Samuel Sanford, and benefactions to Harvard College, the chief of which was his estate in the present Washington Street, Boston, now occupied by Little, Brown and Company, and still owned by the College.185 John Sanford had two sons by his first wife, and after her death married Bridget, daughter of William and Anne Hutchinson, by whom he had nine children.

Samuel Sanford, second son of John, was born in Boston 21 June, 1635. He lived at Portsmouth, Rhode Island, where he married in October, 1662, Sarah, daughter of William Waddell, by whom he had six children, and there he died in 1712–13.

William Sanford, the writer of the entries in the almanac exhibited by Mr. Edes, was the fifth child of Samuel and Sarah (Waddell) Sanford, and was born at Portsmouth 21 May, 1676. In 1729, as well as for many years before and after, he was Town Clerk of Portsmouth, Rhode Island. He removed to Dartmouth, Massachusetts, after 1750, and from the Bristol County Deeds it would seem that he was a schoolmaster. He was a Quaker and notes the quarterly meeting at Portsmouth 11 April. As a Justice he solemnized several of the marriages of which he speaks, and nearly all the persons whose names he mentions were either his relatives or his neighbors.

William Sanford married at Portsmouth 26 January, 1699–1700, Hope, daughter of George and Sarah Sisson of that town, and had the following children: (i) Richard, born 17 March, 1700–01; (ii) Sarah, born 1702; (iii) Mary, born 1703, died 6 February, 1739, who married Thomas Shearman; (iv) Ruth, born 1706, died 1709; (v) Elizabeth, born 1707; (vi) William, born 1709; (vii) George, born 1711, died 1734; (viii) Joseph, born 1715.186 In the first volume of the Portsmouth Records is found, under "earmarks" of cattle, the name of William Sanford as Town Clerk in 1718, 1721, 1722, 1726–28, 1731, 1734, 1736–39, 1741, 1742, 1747–49, 1750. The annual town election was held in June, and on 24 June, 1751, another man was Town Clerk. Shortly after this he must have removed to Dartmouth, form the Bristol County Probate Records, xvii. 120, is found the will of William Sanford of Dartmouth, dated 11 February, 1752, and proved 4 November, 1760. In it he speaks of his daughters Sarah Smith and Elizabeth Smith, of his granddaughters Alice and Mary Shearman, children of his deceased daughter Mary, and of his sons Joseph, Richard, and William. He also mentions his real estate and his burying ground in Portsmouth.